FAB Design SPIDRON Based On Lamborghini Aventador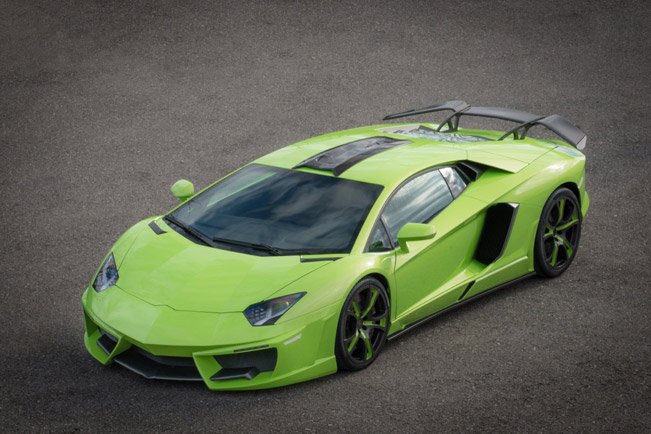 If we have missed something from this year's Geneva Motor Show, this surely must be FAB Design's SPIDRON. The project is based on a Lamborghini Aventador and is one-of-a-kind and worth the attention!
What catches the eye the most at first sight is its unique "toxic" green paint finish combined with black accents. The bull got some new body elements including the black-green wheels coupled with appropriate low-profile tyres, additional aerodynamic adjustments, carbon fiber rear spoiler and aerodynamic rear wing.
The standard production Aventador can generate 700 horsepower (515 kW). This wasn't enough for the tuners at FAB Design and this is why they have decided to improve the engine of the bull with additional 70 hp. Under the hood, the 6.5-liter V12 can now produce 770 horsepower, which is equal to 566 kW.
In other words, this also means a faster acceleration time from 0 to 100 km/h, and it is 2.9 seconds. FAB Design SPIDRON is going on sale this summer. The official pricing hasn't been released yet, because the tuners plan to add a wide body kit option to it.
Source: FAB Design