Fast And Furious: Alfa Romeo Giulietta FF6 Limited Edition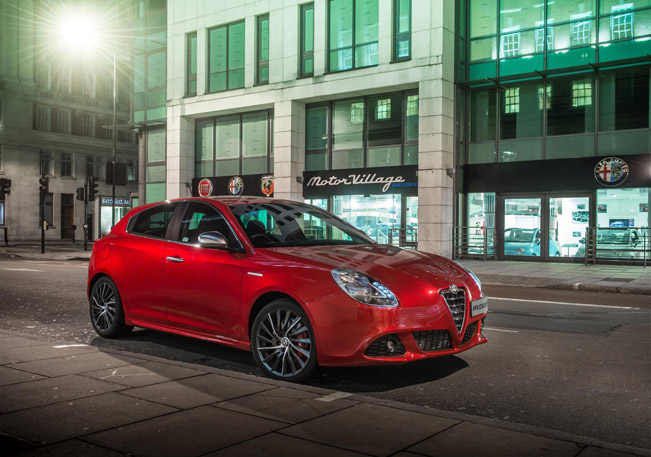 After it has been announced a week ago that Alfa Romeo is entering on the market Limited Editions from the Giulietta range, it is time now to announce that the first of the models is making its debut. We are speaking here about the Alfa Romeo Giulietta FF6 Limited Edition. This particular model, as well as the others to come, is especially built in order to celebrate the launch of the action movie Fast & Furious 6.
Of course, to match the number of the movie, there will be just six Alfa Romeo Giulietta FF6 Limited Editions. To be more precise, the FF6 modification is equipped with 1.4 TB MultiAir 170 hp (125 kW) through which it shows its involvement in the high speed perfectly.
In addition, this vehicle will include a Fast & Furious numbered plaque, corresponding to each film in the franchise and feature also dashboards specially signed by the all-star cast. This particular model comes in Alfa Red exterior color, and is equipped with 17" Titanium finish alloy wheels, titanium effect wing mirrors and darkened headlight surrounds and chrome door handles.
The interior of the car includes black and red cloth upholstery. This is a distinctive fabric with contrasting stitching and in addition inside the coupe there are also featured titanium finish inserts on the door inserts, central console and dashboard. For driver comfort and air conditioning and Blue&Me come as standard.
Unfortunately, any of the models won't be available worldwide, but only offered exclusively through Motor Village Marylebone in London. So if you are a big fan of the film and of the Italian brand, and of course can afford the shipping, then it won't be a problem for you. The starting price of Alfa Romeo Giulietta FF6 Limited Edition is £25 675.
Source: Alfa Romeo