Ferrari 458 Italia Grand Am
Ferrari has announced the new 458 Italia Grand Am race car, which is even more fast and brutal version than the magnificent road model. The car has been developed in conjunction with Michelotto Automobili, based on the GT3 version of the V8 Ferrari berlinetta, with the aim of racing in the famous North American series.
The car meets also safety and performance regulations, so it features the same 4.5 liter hi-revving V8 engine, but with 500PS (368 kW). The reducing of power is because of the 48 mm restrictor and maximum revs are 8000.
Still, the car is much faster, because it features a roll bar, high performance braking system,  a Continental tires, widened tracks and massive rear wing. The ABS and traction control have been removed.
On its shakedown today, it completed a good number of trouble-free laps, 45 to be precise in the hands of Maurizio Mediani and Jaime Melo, as they took turns at the wheel.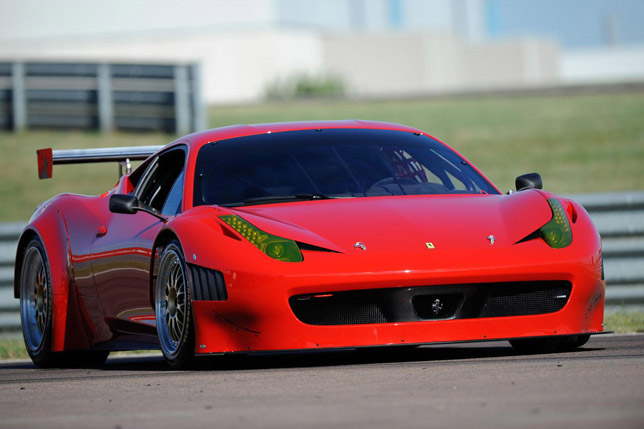 Source: Ferrari