Ferrari 458 Italia Spider - "Best Cabriolet" Award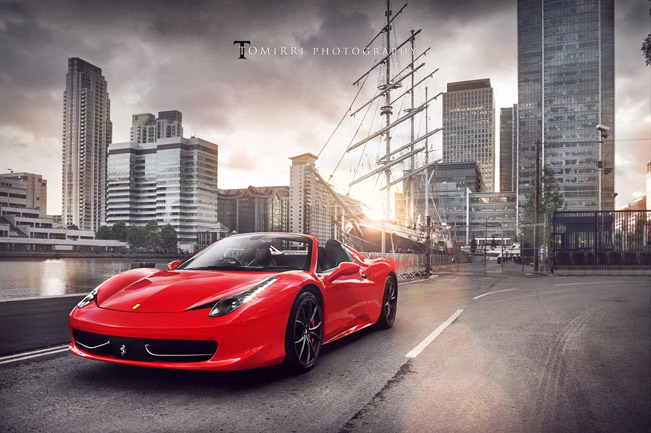 Without any hesitation, we can say that Ferrari 458 Spider is the best convertible in the world. The car incorporates everything that a "drop-top driver" needs – extremely powerful engine, sensational noise from the exhaust and beautiful exterior lines.
That's why, the readers of Auto Motor und Sport have crowned the 458 Spider "Best Imported Cabriolet" in the traditional "Best cars" poll.
This is second award for the 458 Spider in this category and it's the 15th time that a convertible Ferrari has received this award, demonstrating the esteem with which the marque is held in Germany.
The trophy was presented by Auto Motor und Sport Editor-in-Chief, Ralph Alex, to Ferrari CEO Amedeo Felisa at the prize-giving ceremony held in Stuttgart today.
The 458 Spider is powered by the same engine as the coupe – a naturally aspirated 4.5 liter V8 with 570HP (419 kW) at 9,000RPM and 540Nm (399 lb-ft) at 6,000RPM. This means the incredible 127 PS/liter from a naturally aspirated engine. Furthermore, the sports car is 1380 kg, so it has power-to-weight ratio of 2.42 kg/hp. 0-100 km/h in 3.4 seconds a top speed of 325 km/h (202 mph).
The engine powering the car has also been in the spotlight, having won the International Engine of the Year award for two consecutive years in 2011 and 2012.
Overall the 458 - in both the Italia coupé and the Spider versions - has received over 50 awards worldwide to date and is one of the most recognised and successful models in the history of Ferrari.
Source: Ferrari