Capristo Ferrari 458 Spider Shows New Hood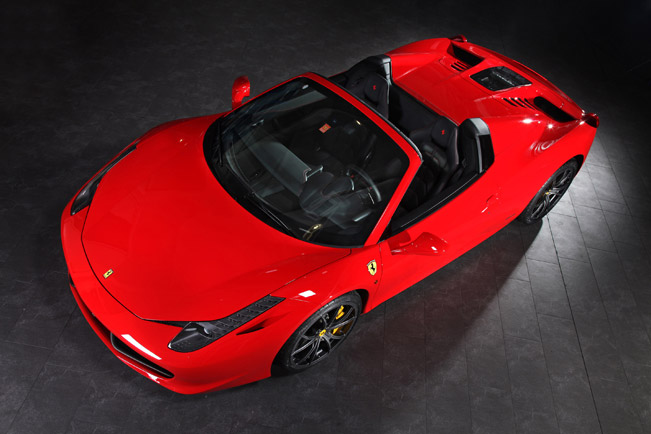 Capristo Ferrari 458 Spider has come to amaze the automotive world even more, not only with its natural Ferrari 458 Spider characteristics but also with its new "noble" hood. The 458 Spider debuted back in 2011 differing from the coupe version with its metal roof of aluminum which disappears under the engine hood in only 14 seconds.
In this current transformation we have more aesthetic element rather then power increase or something related. To be more precise, the cover of the Ferrari has been remade by the specialist from Capristo team.
They have created an engine cover that allows these abundant envious looks of the engine. With the centrally lengthwise inlaid glass, the desired view of the V8 rumble-engine is again free. In addition, this results not only in better look, but also in better cooling thanks to the additional vents in the new engine cover.
Source: Miranda Media