Ferrari debuts 458 Speciale A spider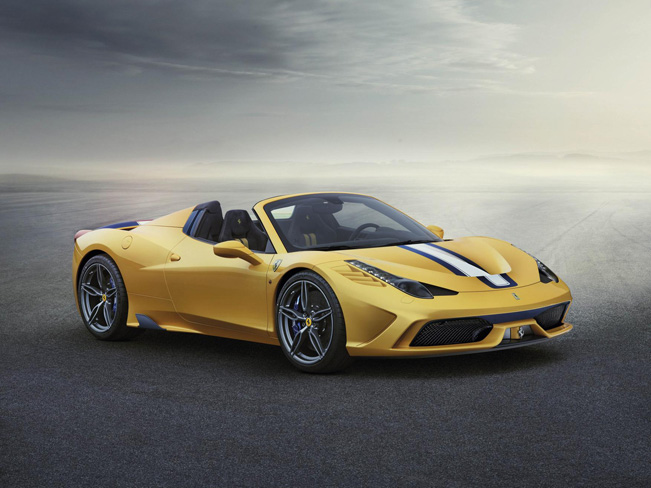 Ferrari has announced the upcoming debut of the 458 Speciale A spider at the upcoming Paris Motor Show (4-19 October 2014). The new car will be a celebration of the dazzling success of the various versions of the 458, a model that has collected an array of international motoring media awards and track victories, including category wins in classic endurance races such as the 24 Hours of Le Mans, the 24 Hours of Daytona and the 12 Hours of Sebring.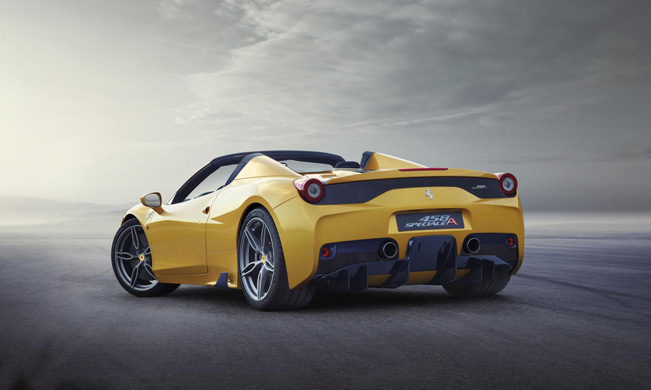 The Ferrari 458 Speciale A spider will be limited and only 499 cars will be built. The value of the vehicle is enhanced by the fact that the car includes the most powerful naturally-aspirated road-going V8 engine ever built by Ferrari with displacement of 4.5 liters. It delivers a massive 605 cv (135 cv/l specific power output) and 540 Nm (398 lb-ft) of torque at 6000 rpm at the cost of just 275g/km of carbon dioxide emissions. This allows the car to reach 0-100 km (0-62 mph) in just 3.0 seconds and cover a Fiorano lap in 1'23"5. These results are also achieved thanks to the front and rear active aerodynamics, the rigid chassis that incorporates 10 aluminum alloys and Side Slip Angle Control (SSC) which guarantees unparalleled sporty driving in all conditions.
The new car will arrive in triple-layer yellow livery with a Blu Nart and Bianco Avus central stripe as well as five-spoke forged wheels in Grigio Corsa. As of now there's no information on how much a single Ferrari 458 Speciale A will cost.
Source: Ferrari