Ferrari F12 Berlinetta - Drift [video]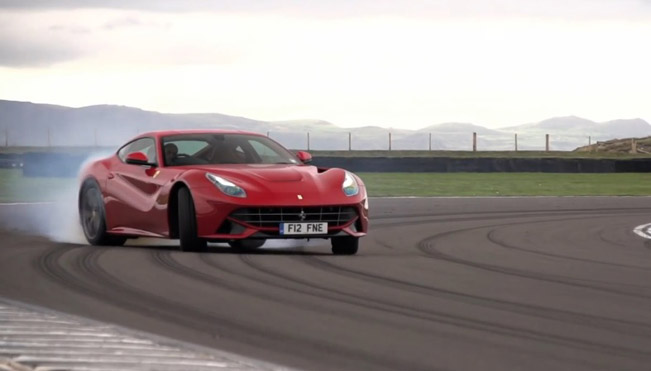 Chris Harris burned five sets of rear tires during the review of Ferrari F12 Berlinetta. The supercar was mainly going sideways with a lot of smoke coming out from the rear tires.
The F12 Berlinetta is a sensational sports car. It is powered by a 6.3 liter 65° naturally aspirated V12 engine - 740HP (544 kW) and 690Nm (509 lb-ft). 0-100 km/h – 3.1 seconds and 0-200 km/h in 8.5 seconds. The top speed is over 340 km/h (211 mph).
The curb weight is just 1,525 kg. A new suspension and gearbox layout helps reduce the car's rear volume. The result is fantastic with a weight distribution 46:54 (front-rear axle).
The F12 Berlinetta is fitted with Michelin Pilot Super Sport tyres – 255/35 ZR20 at the front and 315/35 ZR20 at the rear.
Enjoy!
Source: /Drive via Youtube