Ferrari F12XX Berlinetta [render]
Here are two renderings of the F12XX Berlinetta – the racing version of the recently presented Ferrari F12Berlinetta. The two images are released by automotive artist Iacoski, who mentioned that "F12Berlinetta is just perfect looking car!".
Originally, the F12Berlinetta is powered by a newly-developed 6.3 liter 65° V12 engine with 740PS (544 kW) and 690Nm (509 lb-ft). 0-100 km/h – 3.1 seconds and 0-200 km/h in 8.5 seconds. The top speed is over 340 km/h (211 mph). We expect that the racing version will exceed 800PS and to accelerate to 100km/h in under 3.0 seconds and a top speed of around 350 km/h.
Nothing is mentioned from Ferrari, that they will develop a race version of F12Berlinetta, but if that happens, it would be great. At least, the staggering 599XX will have its true rival in the name of F12XX.
Check out the two renderings below – in black (which by far looks great) and in red.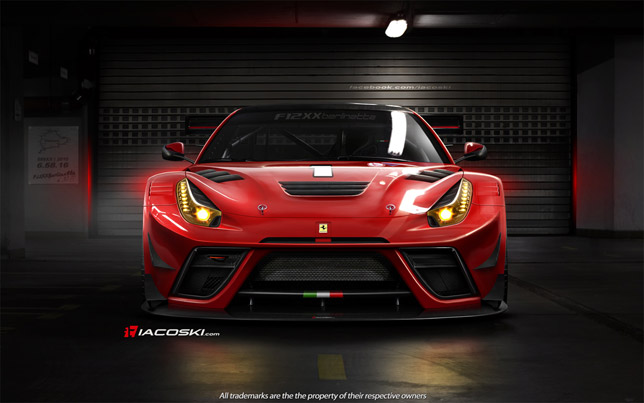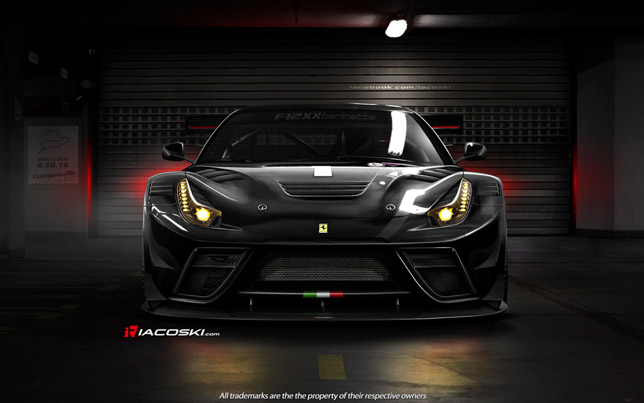 Source: iacoski