Is this the Future 2017 Ferrari FF Facelift?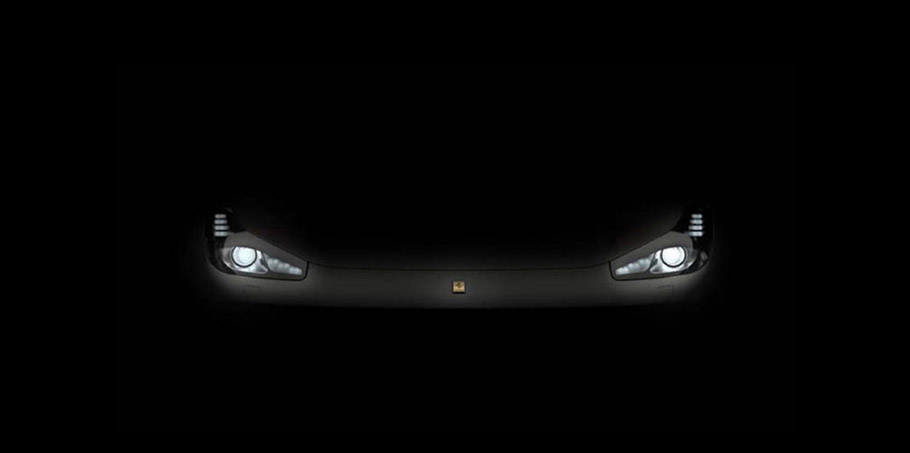 It seems that this teaser image you see above is 2017 Ferrari FF Facelift. There are no official details announced yet, just an information and picture rolling in the web space. It also seems that this is the "new" (more likely renewed) supercar, which the company is going to debut at the Concorso d'Eleganza Villa d'Este this month. Again, nothing has been confirmed yet, but everything hints towards a new FF facelift.
From the teaser we can tell that the mysterious car has headlights, which aren't typical for any other model in the range of cars that Ferrari is producing. They are a little bit more squared than usual and look to be smaller.
SEE ALSO: Ferrari California T to Get Handling Speciale (HS) Optional Pack 
We are definitely going to see a substantially changed FF, which will features updates all over its exterior, more technologies inside and probably enhanced aerodynamic pack. The reason for the facelift is probably Ferrari's whish to align the model with company's current design philosophy. But what happens next is about to be revealed.
Nothing has been disclosed in terms of technical changes. But we will be satisfied with the old good V12 under the hood, producing 660 horsepower. Rumors are saying that the 6.3 liter engine is going to be updated too, and will deliver up to 690-700 horsepower. How much more could one want!?
This power will be driving all-four wheels through an eight-speed dual clutch transmission… or it is just our suggestion. There are less than two weeks till the premiering event to uncover the truth, so stay tuned!
Source: Ferrari