Ferrari FF - It's perfect... or not really
Ferrari is a symbol of Motorsport. They have always been making some of the fastest, the best handling, the most powerful and the most beautiful cars on the market. However, they came up with this - 2012 Ferrari FF, which is a mix of 458 Italia, California and 599GTB Fiorano.
The main idea of the car is not the pure speed and acceleration, but its cargo space. Yes, Ferrari actually thought about the practicality in this model. The boot has 450 liters with rear seats up and 800 liters with rear seats down, nice?
You will say - "That's good, now I can have a Ferrari with 4 seats and decent cargo space and a lot of power". Yes, its true, but who needs that? It is kind of complex to show to the other people that even that your car is a hatchback, still it has 660PS.
Seriously, when you need practicality, you buy a Superb with a diesel engine, not a 6.3 liter naturally aspirated V12 Ferrari Hatchback, because it has a good cargo space.
Furthermore, this is the first 4WD car, which Ferrari has ever made. Again, this is far away from the philosophy of the company. The system is called Ruote Motrici (4RM) and it is expected to deliver record levels of performance on all terrains and in all conditions like you will go off road with your Ferrari?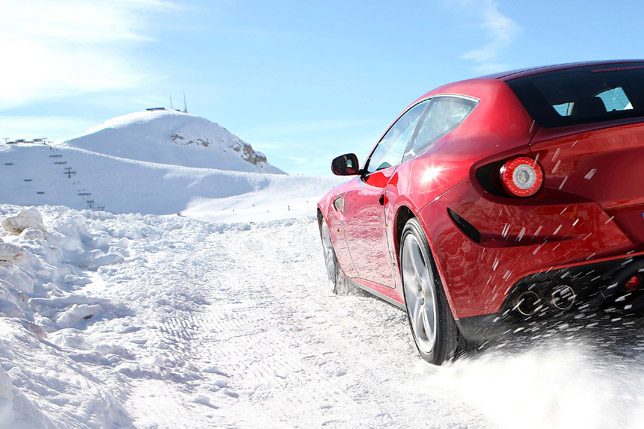 Finally, the exterior went completely wrong, because of the rear seats and the boot. The front of the car is perfect, long hood with powerful engine underneath, nice roofline until you see the end of the door and there the things messed up. FF looks like a sportier BMW Z3 Coupe, which as you may recall is not so pretty.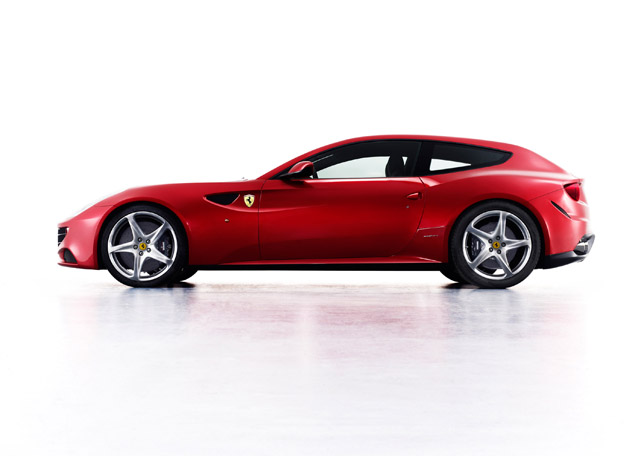 Otherwise, 2012 Ferrari FF is just astonishing with its 6.3 liter V12 delivering 660PS at 8000RPM mated to a dual-clutch F1 gearbox. The acceleration is astonishing - 3.7 seconds to 100 km/h and top speed of 335 km/h. The overall weight is 1790KG, which is not bad, at all. The data of the fuel consumption is 15.4 liters/100km, but honestly, we don't believe that.
So, how Ferrari came up with FF? They took several of the best models, that the company has ever built and added a boot - Bad idea!