Romeo Ferraris Ferrari 599 GTO
Romeo Ferraris has unveiled their tuning program for the superfast gran turismo car – Ferrari 599 GTO. It comes with performance modifications and some minor styling changes.
The 6.0 liter naturally aspirated V12 is boosted to 685PS (504 kW) and 633Nm (467 lb-ft), which is an increase of just 15PS and 13Nm. The result is thanks to two upgrades – a high-flow air filter and a different exhaust system.
However, the mighty engine can produce up to 710PS (522 kW) and 668Nm (493 lb-ft) after an ECU re-map to make sure that the new hardware upgrades work just fine. This is better increase of 40PS and 48Nm, which the owners should feel.
The styling changes include some carbon fiber elements like mirror covers, a front add-on splitter for the bumper and a sporty rear diffuser. All parts are tested, so they won't spoil the aerodynamics of the 599 GTO.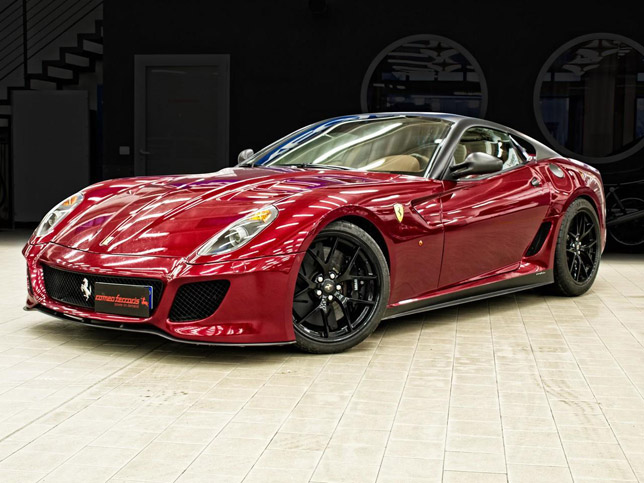 Source: Omniauto.it