2013 Ferrari Xezri Competizione Concept by Samir Sadikhov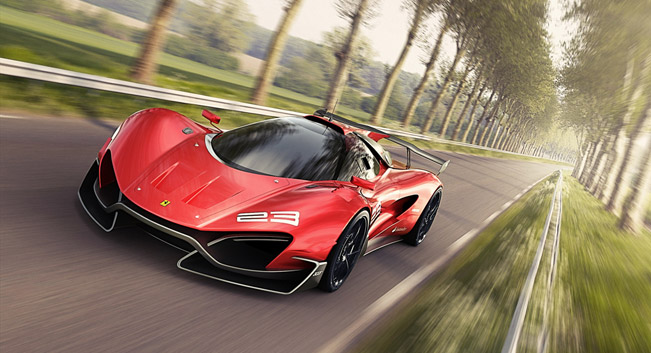 2013 Ferrari Xezri Competizione Concept is unique project done by the designer and artist Samir Sadikhov. When we first saw this project we were completely carried away! Just look at the forms of this Ferrari and feel its powerful presence.
As a matter of fact if this project comes to reality it must be the source of supreme level of technology, innovation and distinctiveness. It undoubtedly represents the core of Ferrari, and also mixes brands history and aims for the future. All in all the Xezri Competizione was designed with the goal to be a hyper car which achieves extreme performance.
Therefore it is no wonder that the sporty character of this car includes outstanding exterior and interior features. What has been achieved in the exterior is the increase of the downforce by the extensive use of carbon-fibre and some of the flexible components.
In addition, Xezri Competizione is adorned by vents, splitters and wings. The number 23 can be seen when the car is viewed from one side. What is also visible is that it runs on set of high quality Pirelli P Zero racing wheels, has low center of gravity and an extremely aggressive on-road presence.