FIAT 124 Spider Anniversary Edition is sold out! We still try to find out what is so special about this one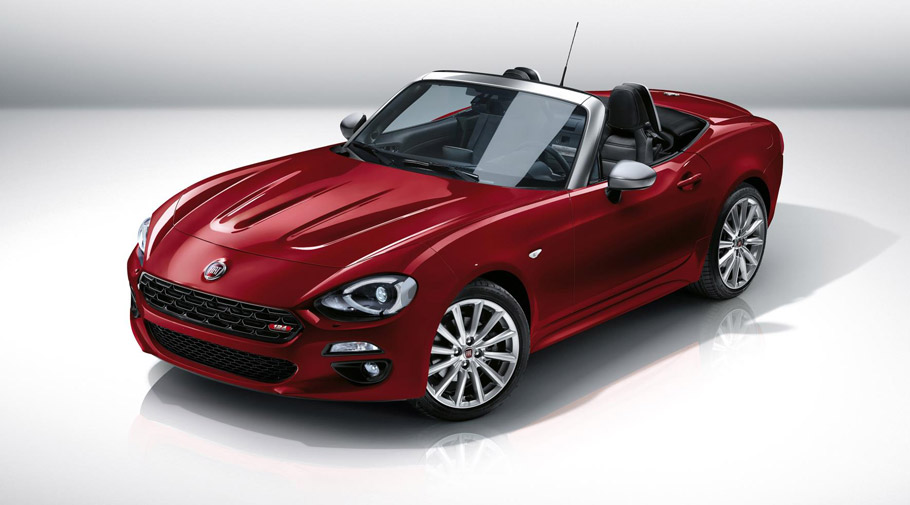 Remember that sweet FIAT 124 Spider Anniversary Edition that first showed up at the 2016 Geneva Motor Show in March? The same one, created to honor the 50th anniversary of the original roadster back in 1966? It is sold out. This is it. The end.
So, we did like the vehicle, but we were not convinced it would sell out that quickly. In fact, there is only one question that bothers us: what makes this vehicle so damn special?
Exclusive and limited to 124 units, the model offers unique equipment specifications and features: buyers are granted with Passionate Red exterior paint, premium silver finish on the windscreen frame, rollover bars and door mirrors and of course tons of "Anniversary Edition" badges. In case owner forgot. Or, in case of random passengers did not realize what they are seeing.
So, what else? There are LED adaptive headlights, seven-inch touch screen infotainment system, satellite navigation, DAB radio, USB ports, Wi-Fi hotspot and Bluetooth connectivity. All usual stuff that usual vehicles do offer as standard features. And you know what more there is? Keyless start, BOSE audio system, rear parking sensor and 17-inch alloys. Now it sounds mediocre.
SEE ALSO: 2016 FIAT 124 Spider: is it that special as brand wants it to be?
But maybe there are sweet additions within the drivetrain system? Owners can show off with FIAT's proven 1.4-liter MultiAir turbo-charged four-cylinder power unit with maximum output of 140hp (104kW) and 240Nm of torque. What is actually special about the drivetrain system is that it comes with double-wishbone front and multilink rear suspension, lightweight roadster architecture and fine-tuned weight distribution and rear-wheel drive chassis.
Well, it does not sound that bad, but we still can't figure out how this one became so popular. What are your thoughts about the vehicle? Drive in the comment section below!
Source: FIAT