Fiat 500 Now More Colourful
One of the most popular "mini" cars in the world, the Italian Fiat 500 city car, which recently achieved great market sales results, has been further enhanced. The iconic Fiat has been additionally improved with a range of bold new exterior colors and upgraded interior trims.
To be more precise, six stunning new colors are now available for the Fiat 500 range, they are namely: Countrypolitan Yellow, New Age Cream, Groove Metal Grey, Epic Blue, Chillout Purple and Idol Pink metallics.
Furthermore, the interior is now complemented with New Chocolate brown/Ivory fabric and Grey/Black fabric interior trim. They better match the exterior. In addition to them, new two-tone leather trims will be available at the end of the year, substituting the current leather finishes.
Other design upgrades include a new 'short-fin design' antenna and 15-inch alloy wheels. The Fiat 500 price begins at £9960.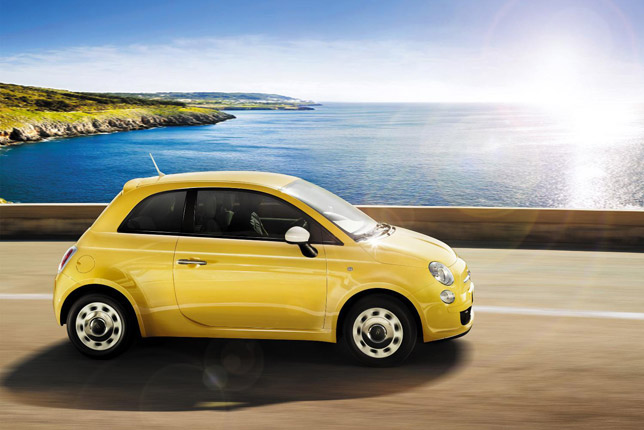 Source: Fiat