The Fiery Spirit Of Print Tech Lamborghini Aventador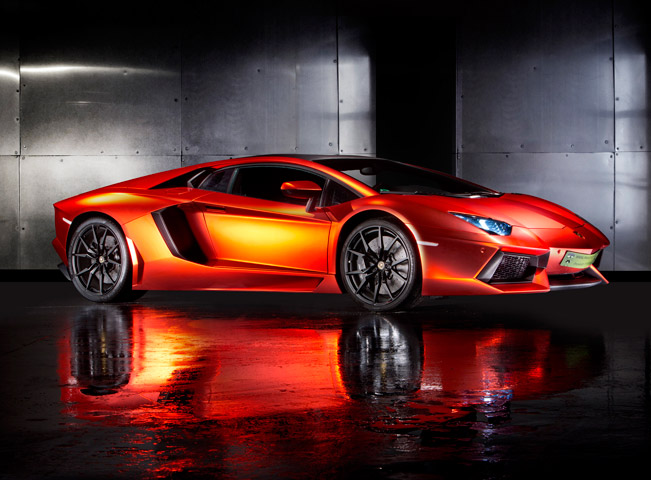 The car wrapping specialists at Print Tech have given their best at this current project. The have transformed a previously black Lamborghini Aventador into an orange-red-chrome beast.
Least to say is that this Lamborghini now looks absolutely breathtaking and is more unique than ever. This truly amazing color was achieved via the utilization of a Centurion-Foil. To contrast the fiery exterior, only the top and some plastic pieces have been wrapped by black foil.
In addition, the rims of this Aventador were also replaced with new glossy black powder coated ones. Another element here that wasn't previously found on the car is the Capristo exhaust system.
As a matter of fact, car foiling has some advantages over the traditional paint finish, and as in this case it mainly serves to bring out the individuality of the car. However, the foil wrapping also serves well for the protection of the original paint, because any wrapping can be removed without trace in case of necessity.
In addition, when the car coating is "aged", then the foil can be the best option. At last, the price of this method is also a great benefit over the price of an entire car paint finish.
Source: Miranda Media