First Image Of Infiniti Q30 Concept Revealed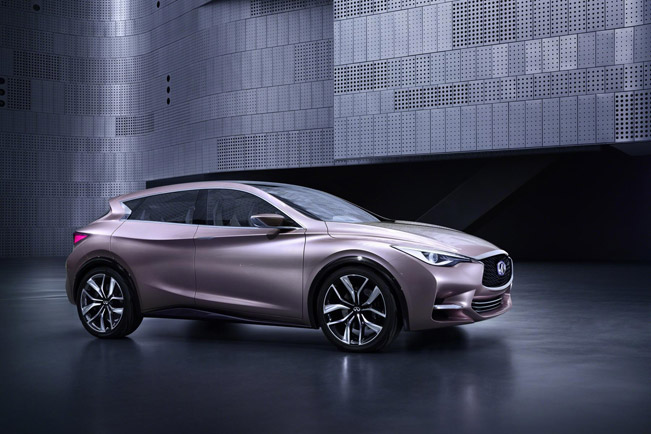 After revealing a sketch of the new Infiniti Q30 Concept, the brand now reveals the first image of the car. The world premiere of the concept will happen at the 2013 Frankfurt Motor Show next month.
The Infiniti Q30 Concept will be a preview of the contemporary design vision for a compact Infiniti vehicle. The aim is to attract as many customers from the new generation as possible. In fact, the Q30 Concept is a full embodiment of company's vision to deliver head-turning design, innovative materials with precise fit and finish, exquisite craftsmanship.
As one can see, the shape of the new concept can't be categorized. It is neither a coupe, nor a hatch or a crossover. It seems like it is a mix of those three body styles. It is designed for those who seek an alternative to traditional premium compact cars and are open to the new.
The combination of the three body styles means that the concept will merge the dynamic design and sportiness of a coupe, the roominess of a hatch and the higher stance of a crossover. Infiniti Q30 Concept clearly signals that the brand has a new strategy to extend the into new premium segments.
Source: Infiniti