Infiniti Q30 Concept Unveiled At The Frankfurt Motor Show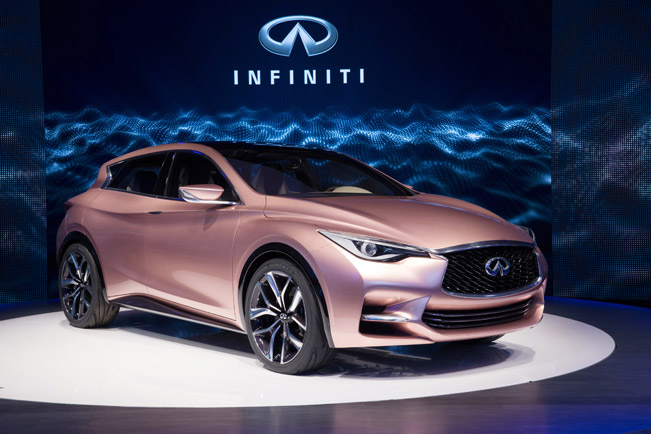 Infiniti has revealed today the Infiniti Q30 Concept in Frankfurt. The vehicle showcases the next step in brand's strategy to expand into new segments. Q30 Concept has sleek design and exudes individualized character.
As a matter of fact, this model is a unique blend a coupe, a hatch and a crossover, because in it were included features typically found in the three types of cars. May be the reason for this is tat the Q30 Concept is designed to appeal to younger customers who are not afraid to step in unknown territory.
The designers of the brand has the freedom for this project to be more creative and to explore bolder, even more sensual sculpting, increased muscularity and playfulness. Infiniti Q30 Concept is the precursor for brand's future production vehicle.
Next to the unveiling of the new concept model, at the Frankfurt Motor Show was also announced the start of the sales of the Infiniti Q50 sports saloon in Europe. The vehicle will go on sale as of mid-November.
Source: Infiniti