Fisker Surf Concept
Fisker exhibits Surf model at the 2011 Frankfurt Motor Show. The vehicle is luxury sports saloon with an active and eco-friendly lifestyle. Nice words, but is it true? Actually, Fisker is planning to hit the market with Surf in 2013.
Fisker Surf is powered by two electric motors with combined power of whopping 408PS (300 kW) and 1330Nm (981 lb-ft) of torque. Despite of these figures, 0 to 100 km/h is in 5.9 seconds and top speed of only 200 km/h (125 mph). There is a 20 kWh lithium-ion battery pack, which guarantees 80 km (50 miles) only on electricity. When the battery is depleted, it comes a turbocharged 2.0-liter petrol engine acts as a generator to extend the range an additional 400km (250 miles).
The vehicle will be priced at €85 500.
"The Surf is a first-of-its-kind eco-friendly lifestyle vehicle that offers space, performance and luxury design for people who live an active, environmentally conscious lifestyle and like to drive beautiful cars,", said Henrik Fisker, CEO/Executive Design Director, Fisker Automotive.
"The BMW engine was an obvious choice for us, as BMW is known for producing the best and most fuel efficient gasoline engines in the world. We are very pleased to have signed this agreement with BMW.", he added.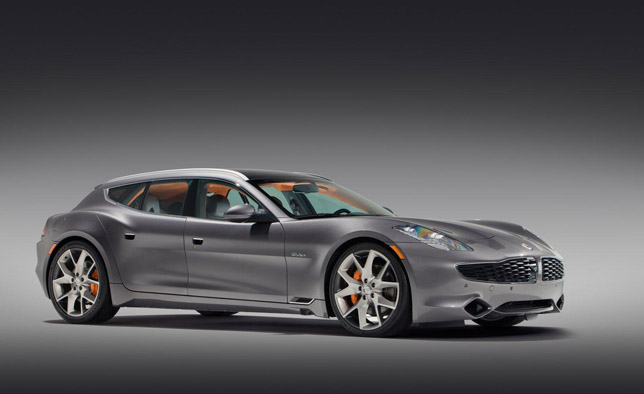 Source: Fisker