Meet the Flame Throwing Nero Nemesis Lamborghini Aventador [VIDEO]

This Lambo is astounding! Not only because of its exceptional looks, but also because it has received some special performance and visual updates. The specialists responsible for this are those at the Netherlands based company Baan Velgen. Called Nero Nemesis (like an Arch Enemy song, isn't it) because of its looks, the car has been fitted with HRE styling upgrades as well as Akrapovic exhaust.
First, I must say that the Aventador runs on alloys that were specifically created for its purposeful stance and athletic appearance. These forged wheels come directly from the working place of HRE and are named P101. Colored in Satin Black to match the exterior, they undoubtedly contribute for the impression that this Lamborghini leaves.
SEE ALSO: SR Auto Surprises with Aero Package for Lamborghini Aventador
The next extra things about this car are the Akrapovic goodies. First, the tuners installed slip-on exhaust and then they continued with the Akrapovic link pipes. They both are responsible for the special look and the special sound of the LP700-4.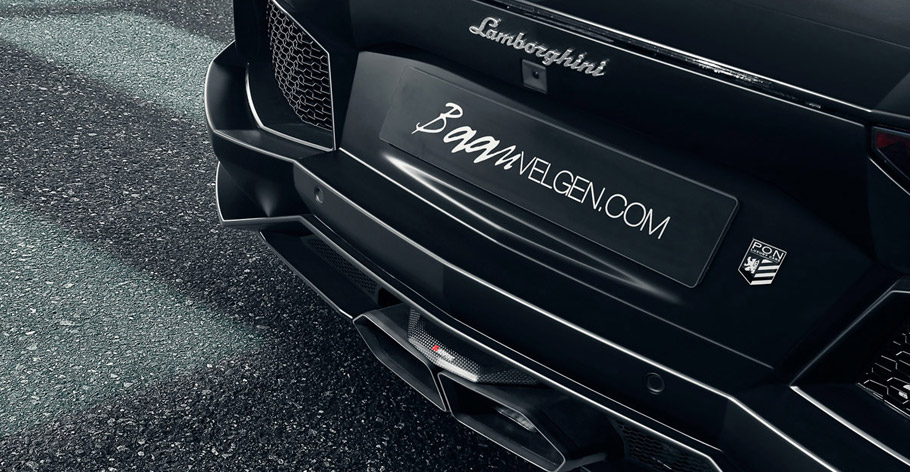 Oh, and did I mention that one of the most impressive features of this exhaust is its capability to shoot flames?
What is more, this exhaust also includes the power of the Aventador and also saves around 46% of weight over the standard exhaust. This means that the V12 unit will have the capability of producing more than 700 horsepower (522 kW) and 690 Nm (511 lb-ft) of torque.
I'm sure you'll enjoy this:
Source: Baan Velgen via YouTube