Ford Fiesta-Based eWheelDrive Created In Collaboration With Schaeffler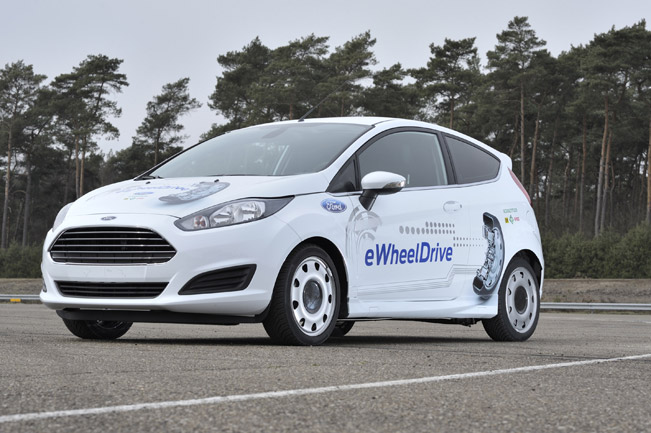 Ford Fiesta-based eWheelDrive was created in collaboration with Schaeffler and is a drivable research vehicle that aims to bring about in the future improvements in urban mobility and parking. The vehicle is powered by independent electric motors in each of the rear wheels.
As a matter of fact, the eWheelDrive technology offers space under the bonnet. In comparison to the conventional cars, this space is occupied by the engine and transmission and in electric cars by a central motor.
What is more, this technology supports the vision of developing a four-person car that only occupies the space of a two-person car today. In addition, the eWheelDrive steering system designs enables the cars to move sideways into parking spaces.
With in-wheel motors, the components required for drive, deceleration and driver assistance technologies are mounted in an integrated wheel hub drive – including the electric motor, braking and cooling systems.
Ford partners with Schaeffler with the goal to develop two new driveable vehicles by 2015. Their collaboration aims to enhance the integration of in-wheel motors in an automobile and will look at vehicle dynamics control, braking, stability and the fun-to-drive factor.
Source: Ford