Ford Introduces New EcoBoost Race Engine at 24 Hours of Daytona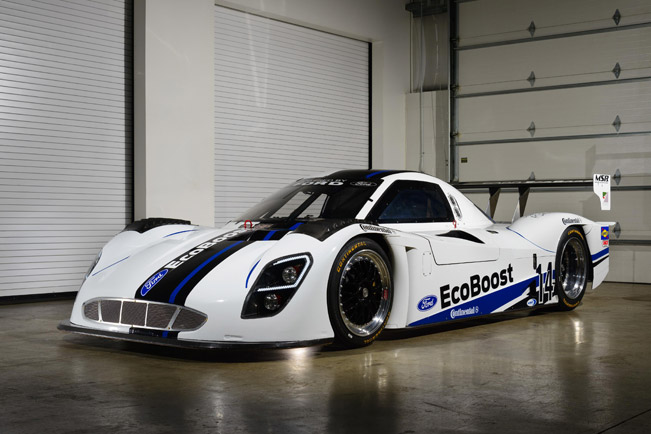 Ford Motor Company will bring its 3.5-liter V6 EcoBoost racing engine to the 2014 TUDOR United SportsCar Championship series. The new unit will debut at the 2014 Rolex 24 at Daytona in January next year.
In addition, it will run the entire 12-race season and will power a new-look Daytona Prototype car. The vehicle will be driven by Michael Shank Racing, which will be the first team to put EcoBoost power behind its DP car.
Ford EcoBoost engine provides both performance and fuel economy, on and off the track. The powerplant includes all the newest technologies – direct injection, turbocharging and high efficiency. Moreover, the engine will power a new Ford-inspired Riley Technologies Daytona Prototype car.
The body of the vehicle includes improved design cues created by the lead Ford production designer Garen Nicoghosian with aerodynamic support from Ford Racing chief aerodynamicist Bernie Marcus. The car is perfectly adapted obviously adapted for racing applications with racing controls.
The new engine will make its competitive racing debut at the 2014 Rolex 24 at Daytona. However, it will hit the Daytona track for the first time much sooner - on 9th of October.
What is more, Michael Shank Racing, Ford Racing and Continental Tire team up in order to set a new track record at the "World Center of Speed" by eclipsing the 210.364 mph lap laid down on 9th of February 1987 by NASCAR champion Bill Elliott. For this reason - to prepare for the record run, the EcoBoost engine has undergone endurance testing at Ford's Dynamometer Lab.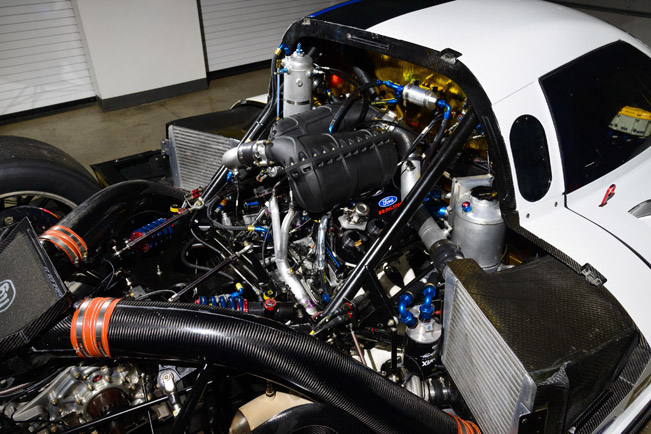 Source: Ford