2012 Ford Kuga: the stylish and spacious compact SUV
2012 Ford Kuga compact SUV will bring more style and comfort to all its customers. In the development of the new model, a lot of research has been done in order to satisfy any taste.
In fact, this is Ford's first global compact SUV and this is the reason why maybe so many efforts were put in its development. The effect is a blend of a compact car with spacious and comforting accommodation for every individual that's in it.
The new Kuga includes specifically selected colour trim levels and in addition to this the vehicle design is centred all on customization. All this will undoubtedly result in the production of SUVs which will not only be need but also loved.
What is unique about this ford vehicle is that it is created having in mind the demands of the market in Europe, North America and Asia. Which makes it in fact one of a kind in terms of size and still able to incorporate Ford's kinetic design in the exterior dimensions.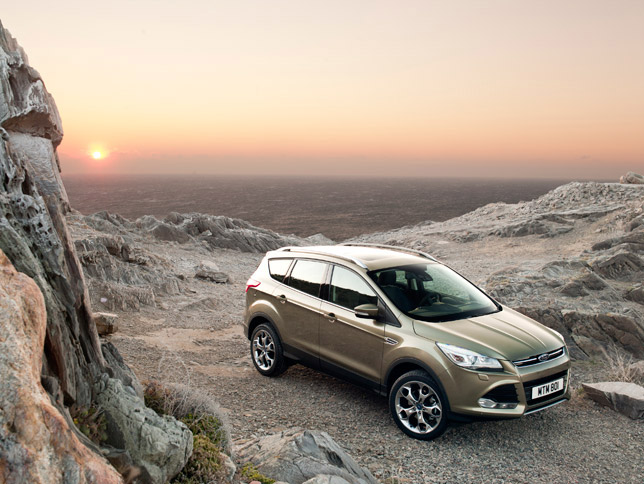 Furthermore, 2012 Ford Kuga will be launched in a global colour named Ginger Ale. Under this title "stays" a subtle green hue, which reflects active outdoor capabilities combined with rich, sophisticated tones. This will undoubtedly harmonise with the slick urban environment.
In addition to the new kinetic design of the Ford SUV is another highlight, which is its new spacious, high quality interior. In particular, in it are featured creative and practical technologies.
One of which for example is the hands-free automatic tailgate, which can be opened and closed simply by kicking a foot under the rear bumper.
Another interesting technology featured in the Kuga is Ford's voice-activated in-car connectivity system SYNC. The latter includes Emergency Assistance, which enables SYNC to help occupants place a call to the emergency services directly in the event of an accident.
Next, to be highlighted is that Kuga's boot-space has an enhanced capacity of 82-litres, while the rear seats fold flat at the touch of a button.
At last but not least, the engines that are going to be available are the 140 hp (103 kW) and 163 hp (120 kW) versions of Ford's 2.0-litre TDCi diesel engine. Kuga will also offer the 1.6-litre EcoBoost petrol engine which is popular for its strong torque delivery and high fuel efficiency.
Source: Ford