Ford Mustang Boss 302 Laguna Seca among 2012 Best of the Best Coupes and GTs
2012 Ford Mustang Boss 302 Laguna Seca has jut been included among the best Coupes in the luxury world for this year. According to Robb Report magazine the exceptional muscle car deserves undoubtedly to be featured as a 2012 Best of the Best Coupe and GT.
Robb Report is one of the main sources of information where the best purchases of the affluent lifestyle happen, and for almost quarter of decade it has been making list, which include several categories among which are cars, real estate and watches.
According to the report, the outstanding Ford vehicle is praised because it retains some of the best qualities and characteristics of its first form - the original 1969 Mustang Boss 302, and in addition have improved them in time. The '69 model was racing one and was developed by the brand in order to compete in the Trans-Am series.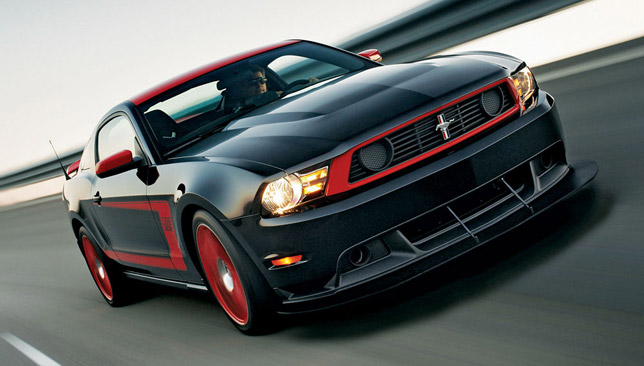 Furthermore, this Ford Mustang now is highly appreciated by people who not only adore the American muscle cars, but also count a lot on performance.
This great reputation of the vehicle is because its heart is in fact a 302 cu in V-8 engine. It is able to develop the astonishing 444 hp (325 kW) at up to 7,500 rpm. In addition to this, the powerful engine is mated not to an automatic transmission, but to 6-speed manual one, which helps retain the joy of driving! And with the price of about $48 000 it reasonably gets among the luxurious segment.
Souce: Ford