Ford Mustang Need For Speed To Pace Ford EcoBoost 400 Season Finale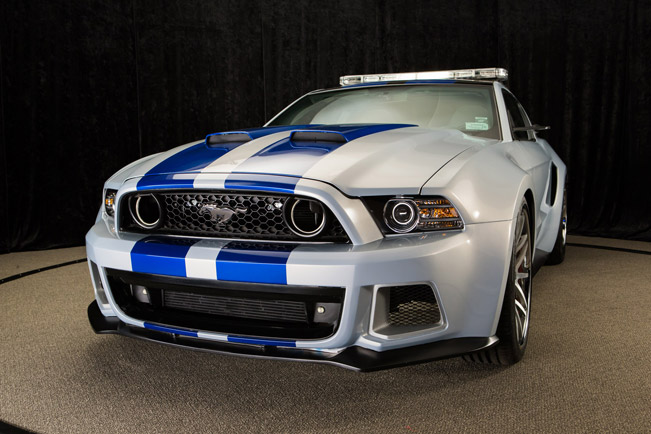 On 15th till 17th of November Ford Championship Weekend at Homestead-Miami Speedway will take its place. There fans from all over the U.S. are going to see stock cars racing side-by-side at breathtaking speeds.
NASCAR Sprint Cup Series for the Ford EcoBoost 400 season finale will be lead led by a highly-customized Mustang. It is this Ford Mustang which is featured as a main star in the upcoming Hollywood movie, "Need for Speed". The vehicle can also be chosen in the Electronic Arts video game entitled "Need for Speed Rivals." At the event, the pace car will be driven by one of the film's stars, Ramon Rodriguez.
Another vehicle at the race will be the F-150 Tremor which will pace the Ford EcoBoost 200 NASCAR Camping World Truck Series event. The third featured car is the Mustang GT500 for the NASCAR Nationwide Series Ford EcoBoost 300.
Ford Mustang Need for Speed is one-off, being created especially for the film. Its design includes a custom-designed wide body and unique 22-inch alloy wheels. It is capable of producing 900 horsepower (662 kW), and has larger intakes to feed its supercharged V-8 engine.
What keeps the engine cool is the enlarged lower grille with corner air intakes to cool the front brakes. The aerodynamic drag was reduced by the utilization of low profile mirrors and extended rocker panels.
The redesigned splitter on the other hand delivers enhanced handling at high speeds. At the rear, the spoiler and diffuser were created to improve airflow, reducing drag and giving additional traction for high-speed acceleration.
Source: Ford