Fourth Generation Lexus RX Debuts in Europe

Lexus RX in its fourth generation form is going to be revealed at thee Frankfurt Motor Show on September 15. Next to it, Lexus will also present for the first time the European appearance of the revised GS and GS 200t.
A Little Bit of History
Since its appearance on the market, the RX has become one of Lexus' best selling vehicles. The popular SUV was introduced in 1999 and for 16 years around 2.2 million examples have been sold worldwide. This also means that three out of every ten Lexus vehicles sold have been an RX.
The Newest Lexus RX
There isn't a lot said about the new RX, but the good news is that we have a picture (the one above). The image shows that the fourth gen RX has a posture that combines sharp edges and curves. It seems that Lexus has succeeded in making car's new design an effortless evolution of the previous generation that also shares the new design philosophy of the brand with other Lexus models.
SEE ALSO: What's new for 2016 Lexus ES 300h? 
Although we don't have any pictures of the interior yet, the company says that it has been redesigned to achieve harmony between practicality and luxury. The cabin will offer future customers spaciousness and an intimate feel, and a lot of comfort for both driver and passengers.
In addition the drivetrain range is going to feature "advanced, redesigned hybrid and petrol" engines, "sophisticated safety technologies and driver aids", like for example the Lexus Safety System+.
GS and GS 200t with European Debut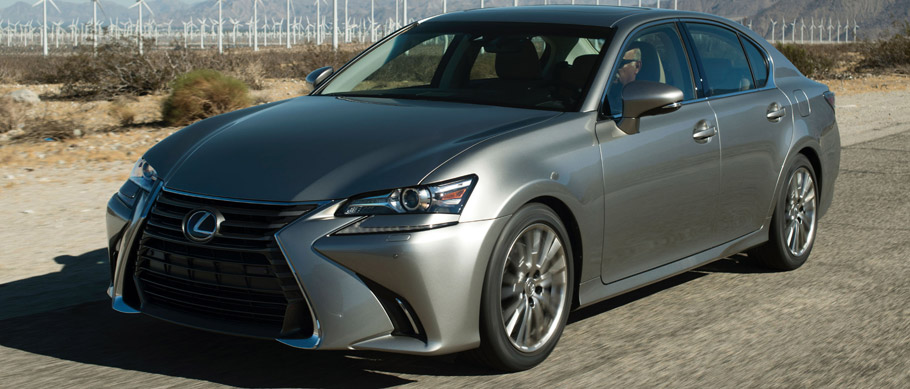 In Frankfurt we will also see the first European appearance of the facelift of the GS and the new GS 200t, which were displayed for the first time at the Pebble Beach Concours d'Elegance this summer.
There aren't other details announced, but we expect to receive more information about the RX very soon. Stay tuned!
Source: Lexus