GAD Mercedes-Benz C63 AMG Black Series - 850HP and 1,350Nm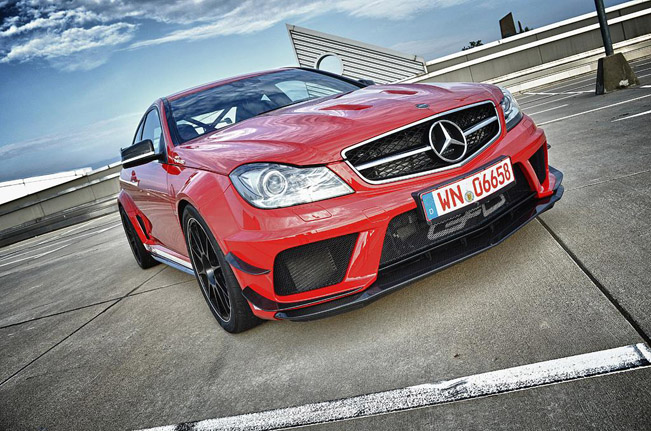 GAD-Motors has announced their latest project based on the mighty Mercedes-Benz C63 AMG Black Series. The tuning company has installed an uprated V8 twin-turbo M157 engine in the sports coupe.
The new 5.5 liter twin-turbo V8 has 850HP (625 kW) and whopping 1,350Nm (1,000 lb-ft) of torque. This is an increase of 306HP and 550Nm.  In other words the car is extremely fast. 0-100 km/h in 3.1 seconds, 0-200 km/h in 8.8 seconds and 0-300 km/h in 23.5 seconds.
The power is handled through GAD-Motors revised 4Matic gearbox that can handle 1500NM of torque equipped with a modified MCT (multi-clutch) capable of transferring the power to all wheels plus having a faster shifts between all the gears.
Special adjustable suspension was developed for the 4Matic setup by KW-Suspension making the car capable of achieving good numbers at a race track.
Carbon Ceramics are the choice of breaks used stopping this car from 100KM in 33 meters and 132 meters from 200KM.
The entire upgrade kit (without the car) is available for €180,250.
Source: GAD