2015 Galpin Speedster: Could this Rocket Fly to the Moon?

2015 Rocket Speedster Concept was today unveiled at the 2015 Pebble Beach Concours d'Elegance. Galpin Auto Sports and Henrik Fisker demonstrated the convertible carbon fiber-bodied Mustang, which is intended for low-volume production.
The Rocket edition underwent through a special transformation which results on converting the four-speed vehicle into a two-seat speedster. And along with the elegant visuals the revised Mustang comes also and with some stunning power. the Concept can produce a total of 725-hp via the V8 engine. It is also geared with a special engine and brake cooling system.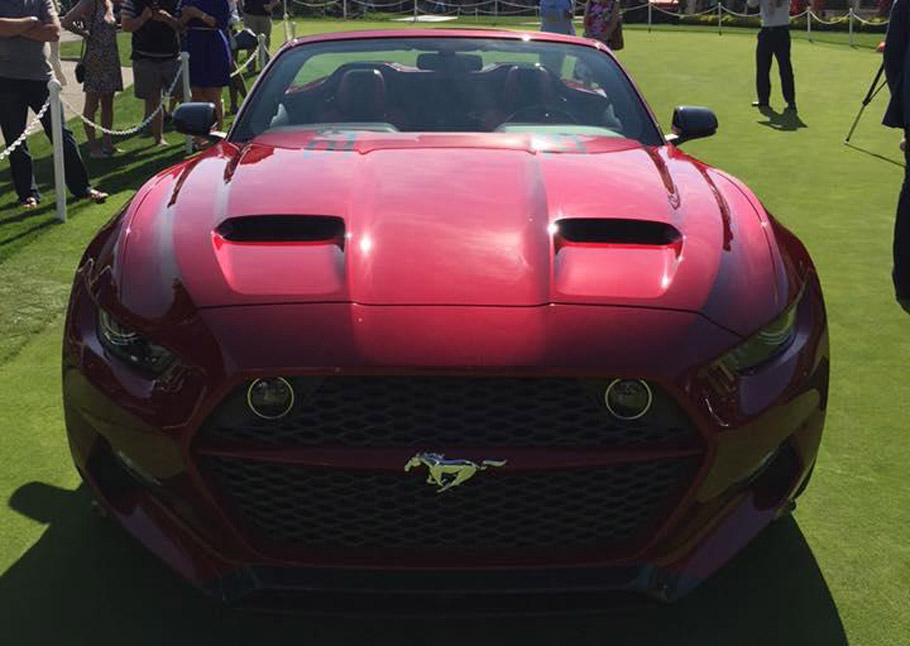 Furthermore, the vehicle, constructed by GFMI Metalcrafters, Inc. offers and numerous aerodynamic elements and special engineering solutions for optimal efficiency and aerodynamic features. For example, there are two additional air scoops, mounted on the rear fenders and special oversized 15-inch Brembo Gran Turismo high performance brakes.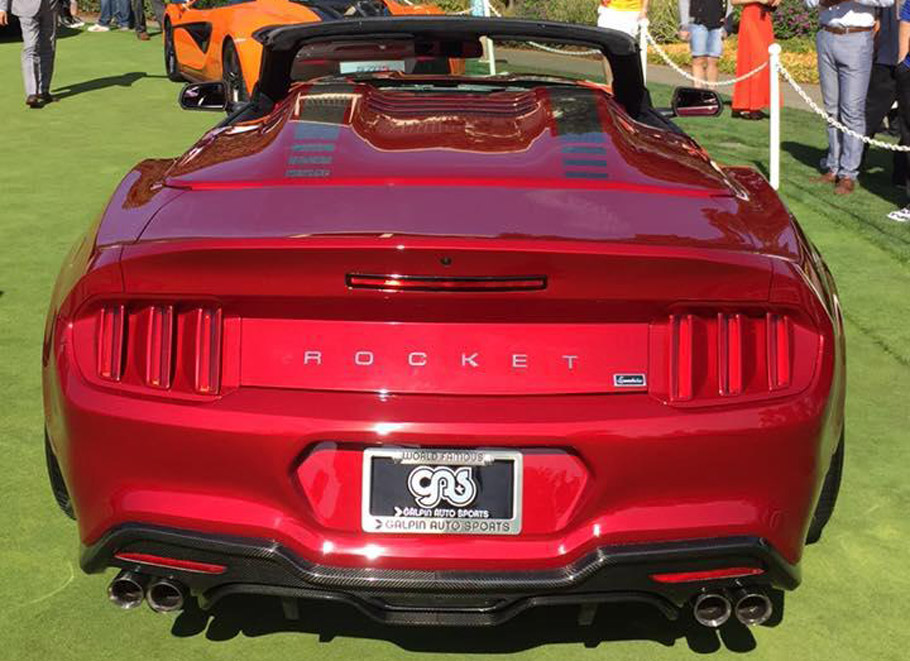 As you can see, the vehicle has some influences from the '60s era, but it also contains some modern additions. For example, the carbon fiber elements and the modern cooling system. The Concept's exterior comes with a sweet deep metallic finish and demonstrates some aggressive and massive stance. As you might know, the original design was first unveiled bacin in 2014 at the Los Angeles Auto Show and since then it has been receiving some nice positive feedback both from media and vehicle fans. And just  four and a half months later, the first production model was proudly unveiled at the 2015 Amelia Island Concours d'Elegance.
But there is and another good news for buyers. The vehicle can be purchased directly from Galpin Ford or through one of several hand-picked dealers across the country.
Source: Galpin