Here is How GeigerCars.de Customized the Ford Mustang GT

The German tuners at GeigerCars.de have just sent us an e-mail with this special project involving a Fort Mustang GT. Along with the stunning pictures they have also said some specifics about the in-house tuned car. Just to tease you a bit: not only design updates were implemented, but also a major engine boost.
Engine
The most prominent modification here is on the engine. After the treatment, the 5.0-liter V8 unit sends significantly more power to the rear wheels. This is due to a supercharger installation. As a result the powerplant now produces 709 hp (521 kW) and 706 Nm (521 lb-ft) of torque.
SEE ALSO: Dodge Challenger Hellcat Arrives in Europe
These numbers are transmitted onto the road via six-speed manual transmission. And if you wonder about the 0-100 km/h acceleration time, well it happens in just 3.9 seconds. The top speed has been also extended and it is now of 305 km/h.
At the back, the superpowers of the V8 are complemented by the new stainless steel sports exhaust with valve control. It also features NASCAR grade roar of the supercharged engine.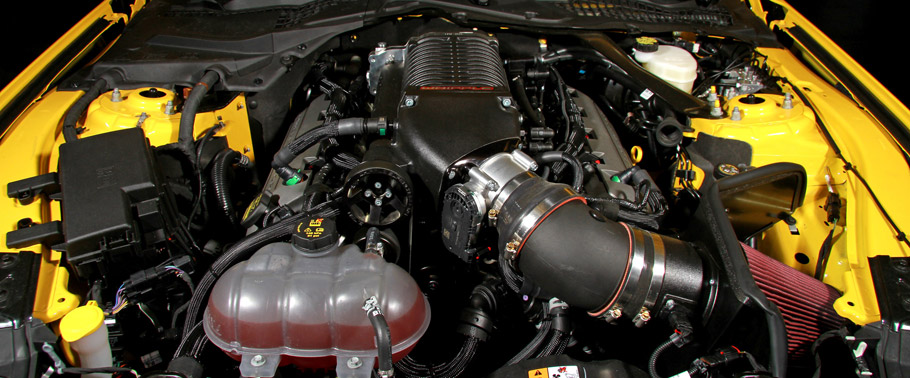 GT Performance Package
In addition to the updated engine and the six-speed manual, the tuners are also offering a special pack which will make the Mustang even better. It consists of an uprated cooling system and springs for the front suspension, a 3.73:1 final drive ratio with Torsen limited slip differential, stability control system and Brembo high performance brake system.
With this pack, the customers will also get some cabin extras like the Recaro sports seats, additional instruments, parking aid, Shaker Pro-audio system, HD radio, memory function for the driver's seat and mirrors, and a blind-spot warning system.
Other performance parts which aren't featured here but can be easily purchased are the 30 mm lowering springs and front and rear anti-roll bars.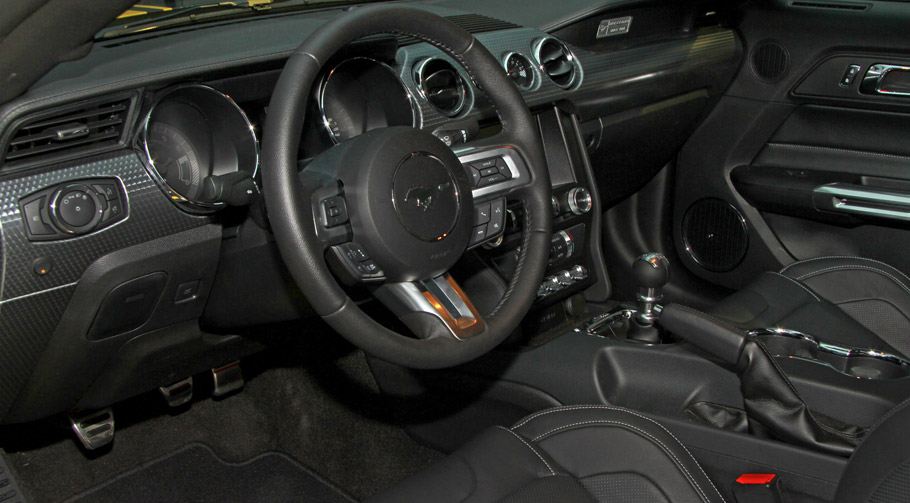 Wheels & Tires
At last, we should say that this car runs on special wheels. They are in-house made as well, come in black and have Y-spokes. The sizes for the front and the rear are 8.5 and 10x20-inch, respecitvely, and they are mated to a 255 /35R20 and 295/30R20 tires.
Source: Geigercars.de