Geneva 2011: Wiesmann Spyder
Wiesmann has revealed the Spyder Concept at the 2011 Geneva Motor Show.
The performance is just staggering – 4.0 liter V8 with 420PS (from the latest BMW M3), which enables the 1000kg car to accelerate in 0 to 100 km/h in 4 seconds – flat. The top speed is 290 km/h (180 mph).
"We want to test the marketability of such cars in Geneva. The feedback of customers, partners and experts has high influence on the consideration of advancing the Spyder model.", commented Friedhelm Wiesmann.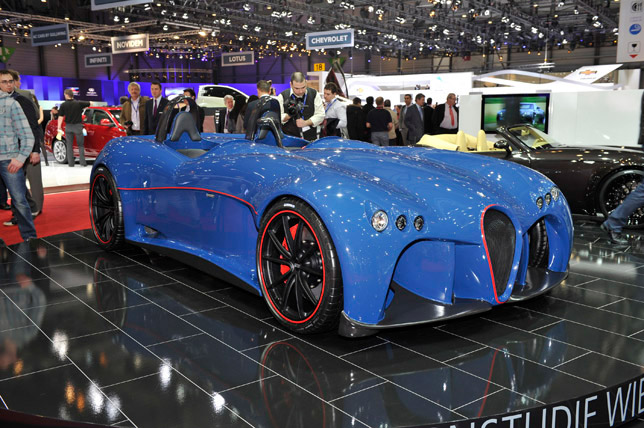 Source: Wiesmann