Geneva 2011: Lotus Elise Club Racer
The new Lotus Elise Club Racer Edition has made its official debut in Geneva.
The sporty version of Elise lost 24 kg by using a lightweight battery and the removal of noise insulation material. The total weight of Elise Club Racer is just 852 kg ( 1 878 lbs ).
The small car is powered by 1.6-liter four cylinder VVT-I with 136 PS (100 kW). The acceleration of the original Elise is 6.5 seconds to 100 km/h and the Club Racer will be slightly faster. It needs just a little over 5 liters /100 km on the extra-urban cycle and the emissions are as low as 149 g/km of CO2.
Lotus also added a Sport setting to the DPM (Dynamic Performance Management) traction control system.
Another upgrade is the aggressive sport suspension with an adjustable anti-roll bar, Eibach springs and a set of Bilstein dampers.
Price - £27 500.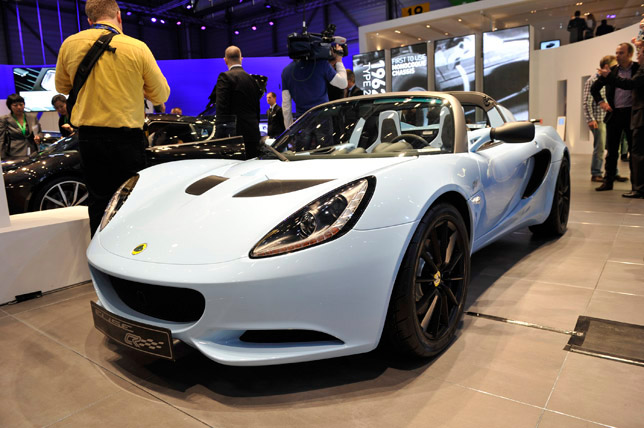 Source: Lotus