GTA Spano at Top Marques 2011
At this year's eight edition of Top Marques Monaco, the exclusive top car show, GTA Motor has displayed once again its extraordinary GTA Spano supercar.
Gathering the most staggering automobile creations from around the globe, and offering the interested buyers a quick test spin on its own track, the Top Marques exhibition is open for the public from 14 – 17 April.
Besides the extraordinary rides, Top Marques also showcases the most prestigious brands of watches, yachts, air companies and, in short, all that relating to luxury.
The GTA Spano is limited to only 99 models, yet demonstrates an amazing performance figures thanks to its 820 horsepower V10 engine - zero to 100 km/h in just 2.9 seconds and a top speed of over 350 km/h. It further utilizes an innovative chassis technology, mixture of carbon fibres, titanium and Kevlar, which is already a reference in the automobile sector as it boasts incredible rigidity and low weight.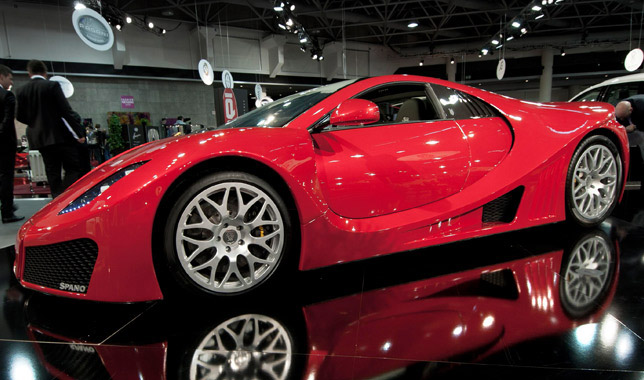 Source: GTA Motor