Gunther Holtorf's 23-year road trip in Mercedes-Benz G-Wagen
Gunther Holtorf has unique destiny. Since 1989 he has been traveling the world and has visited many place, explored variety of cultures and had experiences which many of us can't even imagine. This is a story which I find insightful an inspiring and it is definitely worth viewing it.
What makes Gunther's around-the-world traveling so unique is that he has done this with unfailing "friend" Mercedes-Benz G-Wagen. In fact, in the short film below he reveals that the "Otto" (as he calls the car) never had a serious breakdown and the engine always started!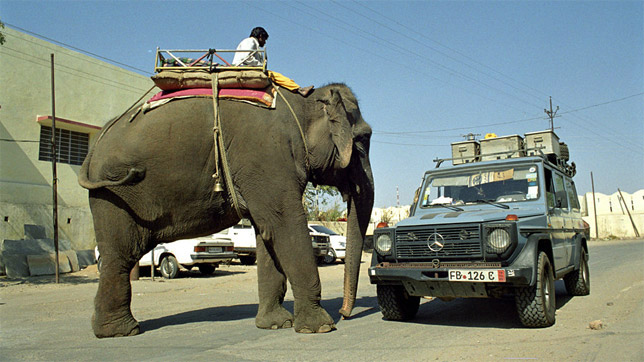 The story began back in 1989, when the Berlin Wall fell. This was the time when Gunther Holtorf and his wife Christine decided to go on an 18-month tour of Africa in their Mercedes-Benz G-Wagen.
Twenty-three years later and more than 800,000km (500,000 miles) driven, Gunther is continuing visiting places. The German former airline executive has travelled the equivalent of 20 times around the planet in this Mercedes. Recently in Vietnam, the photographer David Lemke joined Gunther on one section of his epic journey.
Video Source: Vimeo
Source: BBC