Hartge BMW 6-Series GranCoupe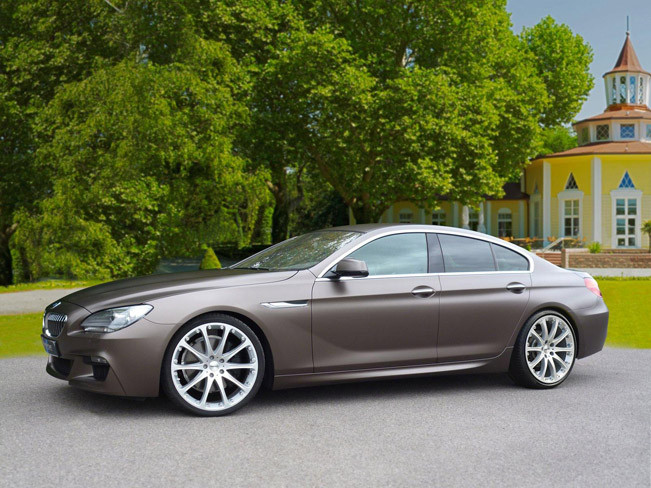 Hartge has announced their tuning program for BMW 6-Series GranCoupe 640i and 640d models.
The 640i is powered by a 3.0 liter turbocharged petrol with 320HP (235 kW) and 450Nm (332 lb-ft). Hartge's variant develops 367HP (270 kW) at 5,900RPM and 520Nm (383 lb-ft) of torque at 2,950RPM.
The 640d also has a 3.0 liter straight-six engine with 313HP (230 kW) and 630Nm (465 lb-ft). After tuning, it has 362HP (266 kW) at 4,400RPM and 730Nm (538 lb-ft) of torque at just 1,800RPM.
The additional power is thanks to increasing the airflow by using an in-house stainless steel exhaust system with Hartge's stainless steel middle and rear silencers with dual 80mm round tailpipes and ECU re-map.
The styling mods include lowering sport springs by 25mm front and 20mm rear for the 640i and for 640d -30mm and -25mm. Hartge emblems on the hood and boot lid and a set of Hartge wheels. The interior boasts bespoke floor mats, aluminum emblem on the steering wheel and aluminum pedals.
Source: Hartge