Hennessey Jeep Grand Cherokee SRT8 - 1/4 mile 12.6 seconds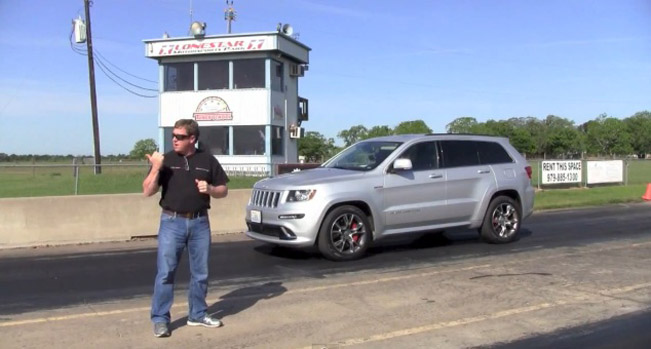 Hennessey has published a new video showing the mighty tuned Jeep Grand Cherokee SRT8 running a ¼ mile drag race.
The big SUV is equipped with HPE 650 package meaning 650HP (485 kW), instead of factory's 470HP (350 kW). The result is thanks to ported cylinder heads, a custom air intake, a TVS2300 supercharger, stainless steel long headers and upgraded fuel system. Of course everything is carefully tuned on dyno to work perfectly.
0-100 km/h in 3.9 seconds and ¼ mile run in just 12.6 seconds with 177 km/h (110 mph). The ¼ mile time is same as the spectacularly fast BMW X5 M.
Other highlights of Hennessey's package for the Grand Cherokee SRT8 include branded floor mats, special badging and individually-numbered plaques. Upon request the interior can be upgraded as well as the alloy wheels and tires.
Source: Hennessey