Jeep

Vilner Grand Cherokee SRT

(

2016

)
Vilner Jeep Grand Cherokee SRT
The Bulgarian-based tuning studio creates the ultimate interior for the mighty machine
After a strong teaser campaign in Facebook, the latest project of the ultimate interior tuning studio Vilner, is no longer a secret. As the tuner says, the car is a "very special one", but not only because it is based on the strongest among all Jeep Grand Cherokees, but also because of something rather peculiar. There are three initials included in this project. However, these aren't the SRT (Street & Racing Technology), but the SAS that stands for Special Air Service (a special branch of the British Army).
This variant of the Grand Cherokee is probably the best for the implementation of the idea that the designers had. It is driven by the 6417cc V8 unit, which produces 470 hp and 630 Nm of torque. So, it is kind of a military project, where the aforementioned initials have been embroidered in the headrests of the front seats.
If you wonder what has been left of the original interior, well it is not much: elements like the lining of the seats stay where they were; the carbon fiber trim and some plastic surfaces on the dashboard are there, too.
Everything else has been reworked. The SRT initials have been embroidered on the sun visors, the ceiling and blind glass hatch have been too modified. The materials are high quality black fabric with a fine weave and red Alcantara color, which by the way is also repeated in other places in the cabin. This color combination is directly related to the missions of SAS.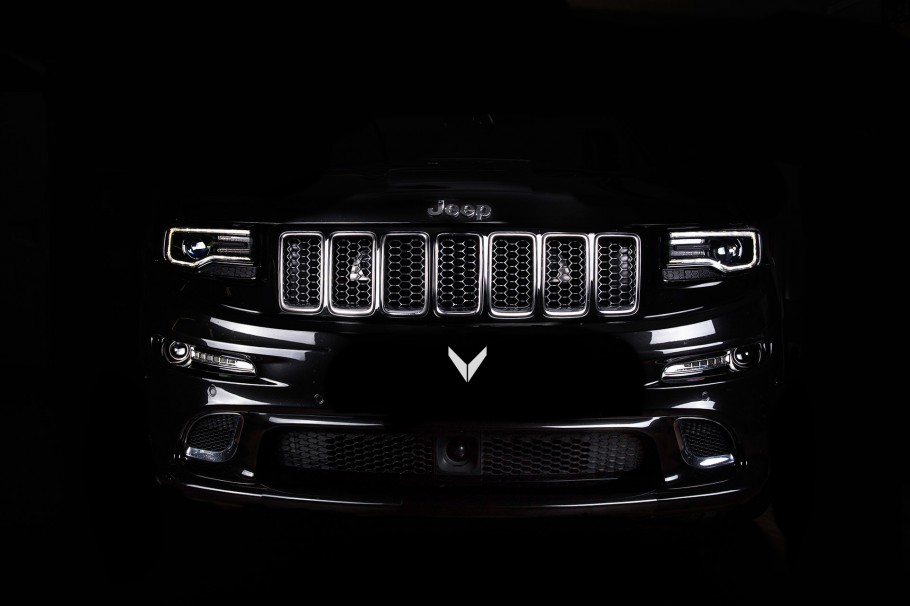 The columns also are "bathed" in red Alcantara as is a substantial part of the door trim. The central tunnel has been covered with a combination of black & red Alcantara as well. Furthermore, Vilner added gray contrast stitching where needed, while the belts were replaced with red bands and their plastic machines have been wrapped in Alcantara cases. The base parts of the seats have too been spoiled with the noble fabric.
To sum up, the Jeep Grand Cherokee SRT by Vilner combines the brutal technique and power of the SRT, with the elegant and unique approach to the studio. By the way, the motto of SAS is worth of mentioning: "Who Dears Wins". And this project is the ultimate example showing that this is possible.