Hennessey Venom GT is on Sale. It Can be Yours for $1.4 Million USD [VIDEO]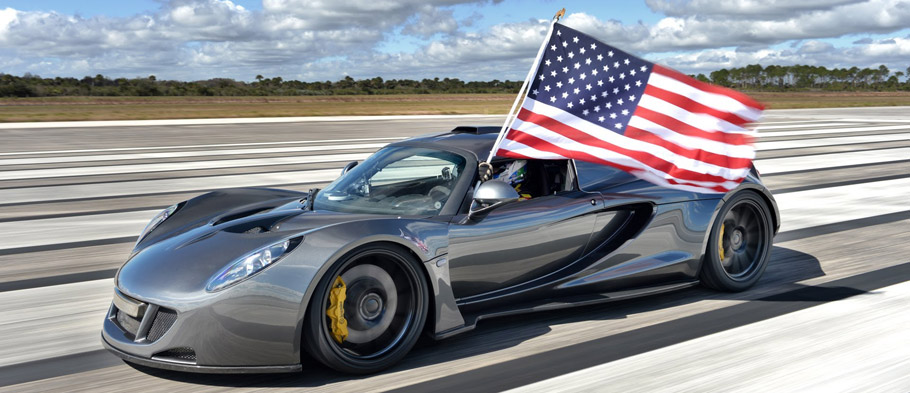 Hennessey Venom GT is one of the most famous cars. The coolest thing about it is that it can beat up the Bugatti Veyron with a blink of an eye. On Valentine's Day 2014 this car set a new world speed record for 2-seater by achieving a top speed of 270.49 mph (435.31 km/h). The record was performed at the John F. Kennedy Space Center on the 3.2-mile Space Shuttle landing runway.
The Director of Miller Motorsports Park, Brian Smith, made the achievement because he was behind. What is left unmentioned is that the car can actually produce 1244 hp from its carbon 7.0-liter twin-turbo aluminum-block V-8 engine.
SEE ALSO: Hennessey Builds World's Fastest Venom GT Edition
The aluminum body also helps for the record as well as the massive 345/30R-20 Michelin Pilot Super Sport tires mated to forged monoblock aluminum wheels. Entirely hand built this vehicle also sports Penske double-adjustable coilovers, double A-arm suspension all around and Brembo 6-piston aluminum calipers clamping 15-inch carbon-ceramic rotors.

What makes the Venom GT so strong? The answer is the composite materials and aerospace-quality construction techniques used in its building. In addition, vehicle's hybrid aluminum monocoque and tubular structure features chrome-moly steel roll-over hoops. This results in fantastic car weight of 2743 lb.
Now this future collectable is going on sale. The initial price is $1.4 million USD, which is absolutely worth it, given that it is faster than the Bugatti. If you are interested in buying it, you can order it now and expect it with a June delivery. And here's a video of the world record:
Video Source: YouTube
Source: Hennessey