Holman Moody TdF Ford Mustang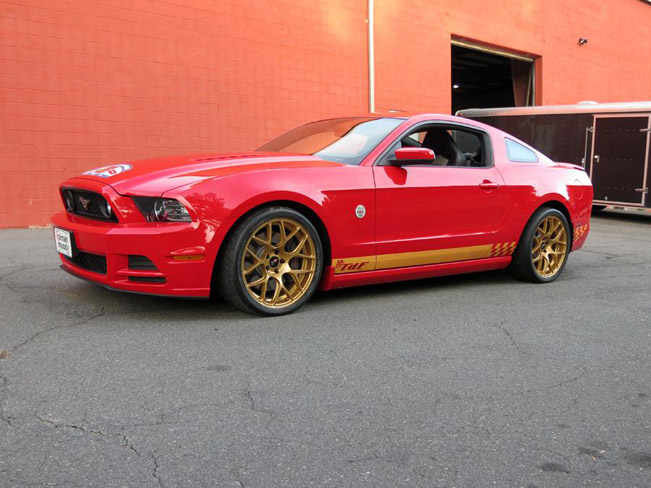 Holman & Moody has revealed their project for the 50th anniversary of their Tour de France Automobile Rally. The name of the project is 2014 TdF Mustang, based on the mighty mighty 5.0 liter Ford Mustang,
The sports car comes with a lot upgrades including a high-flow K&N air filter, a custom sport exhaust system including stainless steel headers, a stainless steel X-pipe and Ford Racing sport mufflers.
Amongh the upgrades, there will be a complete adjustable suspension with hmPerformance adjustable sway bars, a set of SVT adjustable struts and shocks as well as progressive lowering springs. The LSD (limited slip differential) grants perfect traction at all conditions and the unique 19" alloy wheels fitted with high-performance tires complete the aggressive exterior of the vehicle.
The interior also features some interesting upgrades like embroidered carpeting and a unique serial number plate.
The customers will also get a Holman & Moody license plate, a 1-year membership to the SVT Owners Association and access to the company's tech and support forums, where they will find all information they need about cars, events, etc.
Check out the full specs below!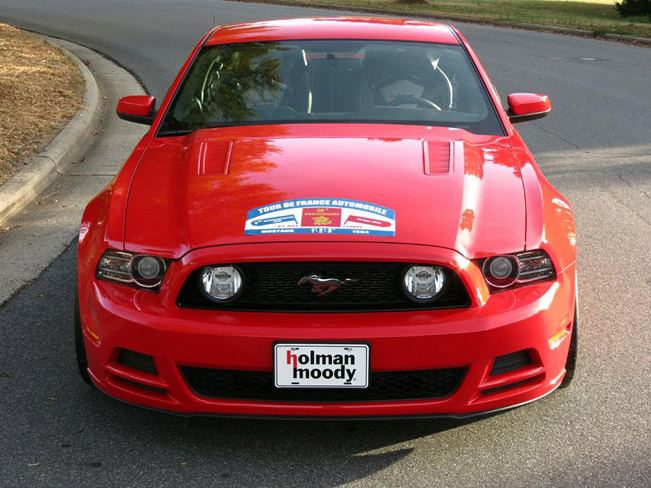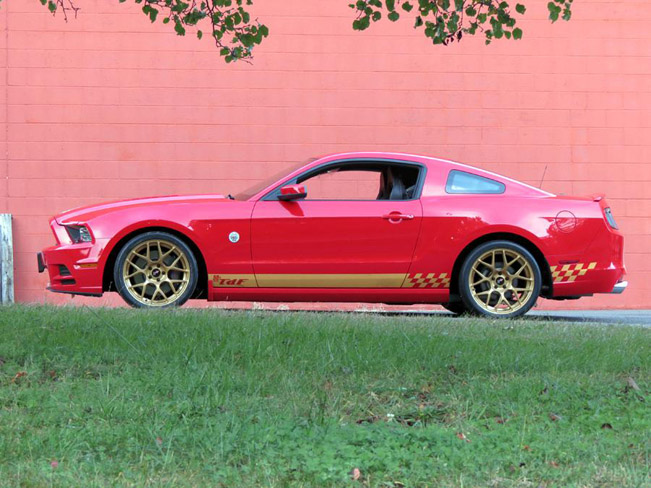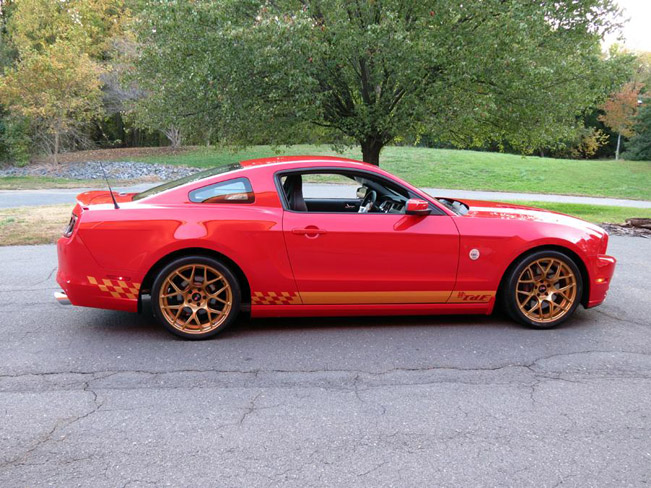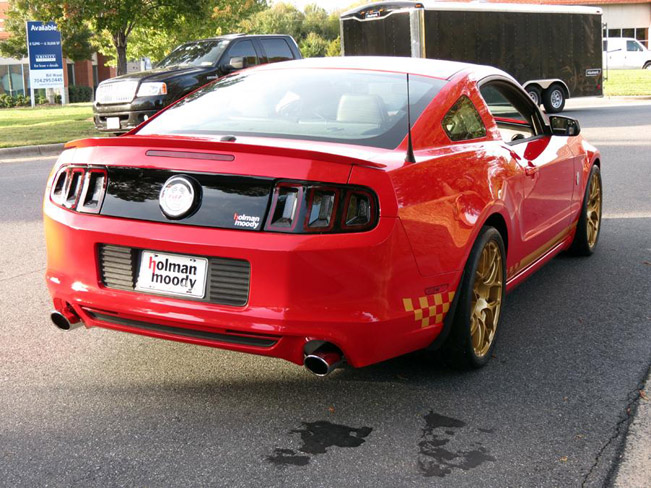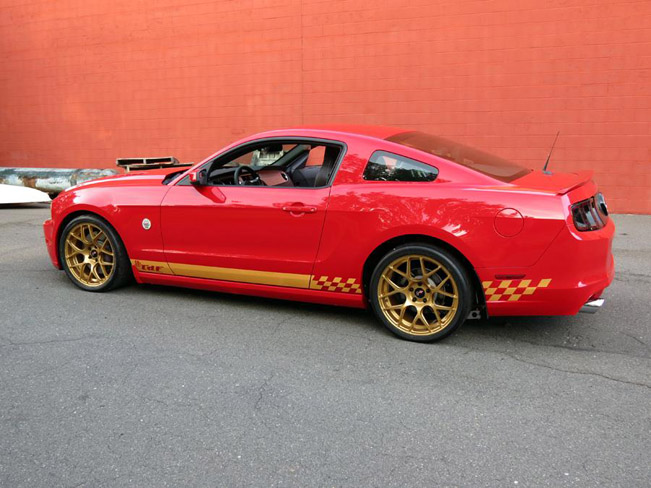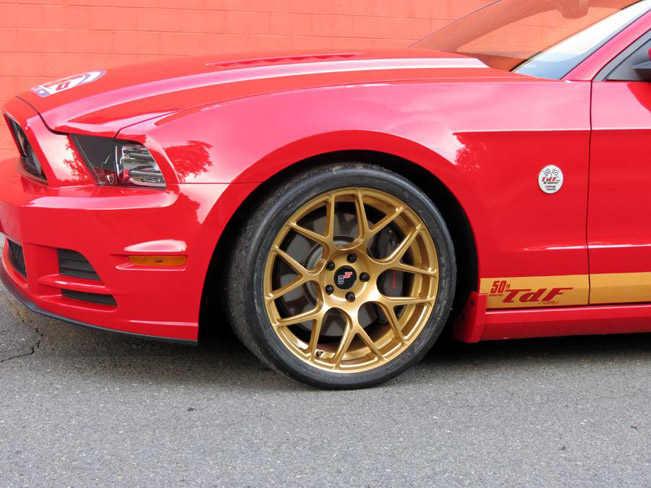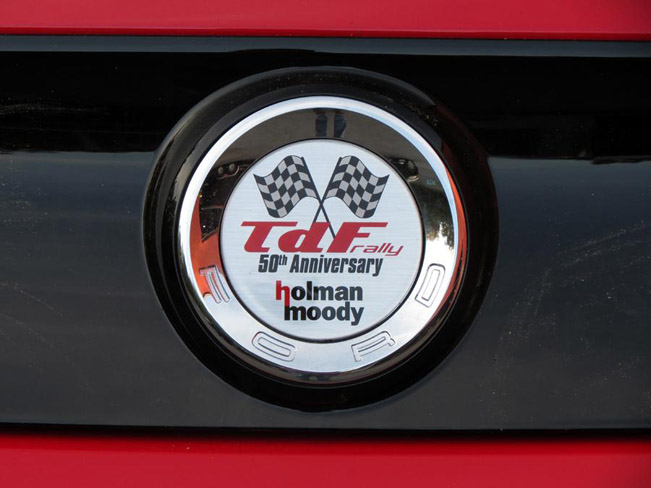 Specifications:
5.0 liter 4 valve Ti-VCT V8
Ford Racing horsepower upgrade
Race Red exterior paint color
3.73:1 limited slip differential
hmPerformance fully adjustable front and rear splined sway bars
SVT adjustable struts/shocks
Progressive lowering springs
Stainless steel tubular headers
Ford Racing sport mufflers
Ford Racing stainless steel X-pipe
High-flow K&N/Ford Racing air filter
Uprated radiator for extra cooling
19″ custom wheels designed and manufactured specifically for this car
Additional Features:
Fully adjustable suspension allowing adjustments for road race, rally, autocross or commute without changing any components. Also gives the ability to corner balance the vehicle to accommodate passengers or cargo
Hand held ProCal OBD2 calibration tool for reprogramming PCM or reading codes
Improved exhaust note and engine breathing
Commemorative body stripe and badging
Holman & Moody embroidered carpeting
Customized Holman & Moody TdF Mustang serial number plate
Commemorative Holman & Moody license plate
Complimentary one-year membership to SVT Owners Association
Exclusive access to tech support and forums, including access to the designers and engineers.
Optional equipment available:
Roller bearing upgrades to replace urethane on sway bars
Custom Holman & Moody embroidered Recaro seats
Source: Holman Moody