Honda CR-V crowned as most reliable SUV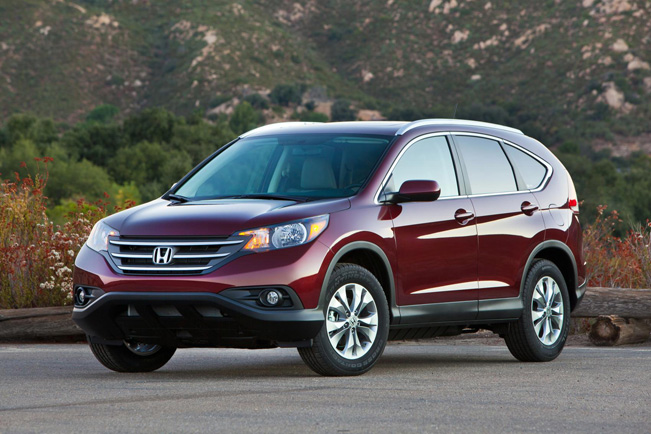 Everyone wants to have a reliable car – after all you would want to have a car that is cheap to maintain and that will give you driving pleasure, taking you anywhere, instead of making you spend tons of cash and waste time in car repair shops. Well, the British Which? Car web site has made your choice a bit easier by naming the Honda CR-V the most reliable SUV for year 2014.
The model in particular that has earned this prize is the 4 x 4 Honda CR-V 2.2 i-VTEC model up to three years old. The car has zero reported breakdowns, average annual repair costs of just GBP 10 and an overall reliability score of 98.5% over a 12-month period.
Impressed? If yes, this is not everything – the Honda CR-V shines with 0.14 faults reported compared to 0.88 for the worst performing in its category and 0.11 days off the road with the worst performing recording an average of 1.09 days. The survey has covered 49 000 owners and some 58 000 cars over a twelve month period.
Leon Brannan, Head of Cars for Honda (UK) comments: "It's fantastic to see Honda's excellent reputation for reliability recognised yet again, particularly from a name as respected and trusted as Which?. It's also really useful to get feedback from customers living with their Hondas day in, day out, as this gives us insight which we can use to continually maintain our high levels of service."
The latest addition to the Honda CR-V line – the 1.6-liter i-DTEC vehicle – proves the quality, refinement, comfort and reliability of the brand. This car can cover up to 800 miles (1287 km) on a single tank of fuel and its CO2 emissions are just 119 g/km, which means that in the UK the CR-V 1.6 i-DTEC qualifies for zero road tax for the first year and a road tax that can be as low as GBP 30 thereafter.
Source: Honda UK