HONDA at Tokyo Auto Salon 2012
Honda has just participated in the Tokyo Auto Salon 2012 with models of automobiles, motorcycles, power products, racing vehicles. In the exhibit, Honda has presented a variety of ways to customize a vehicle, while keeping the joy of mobility and the appeal of the motor sport cars.
Firstly, the presented future automobiles include two study models based on currently available production vehicles. The so called Honda FLASH BOX for example is all based on the all-new Honda N BOX Custom minicar, which went on sale in the end of last year. However the FLASH BOX features a special body color, reflective decal sheets and LEDs, which are used as a decorative motive in both exterior and interior. The next vehicle, called the Honda Feed Wa, is based on the Honda Freed Hybrid compact minivan. Here the "spirit" of the vehicle is hidden in the name, in which the word "Wa" comes from Japanese language and refers to the traditional Japanese culture. Hence, we can see all over the exterior the ancient Japanese art of lacquering and in the interior - flowers, which represent the four seasons.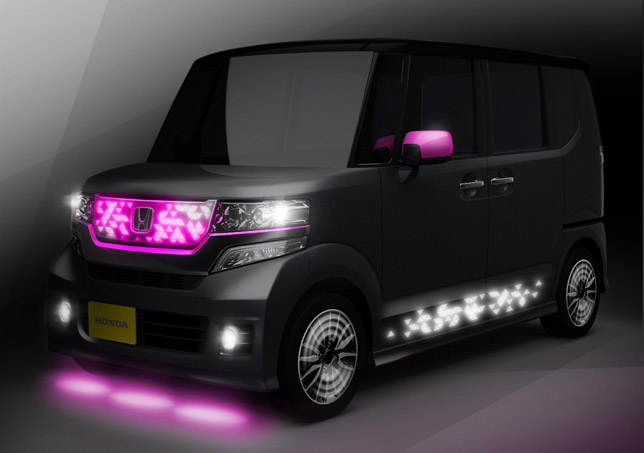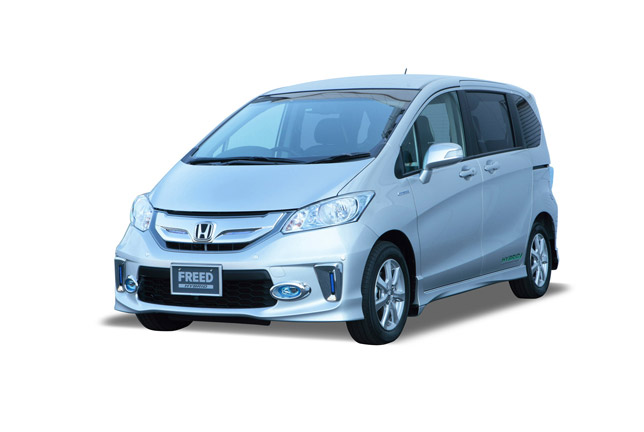 Secondly in the exhibit were included the Freed Spike Transporter Version, on which for example can be loaded off-road motorcycles. Another vehicle to be mentioned is the BEAT Autosalon Special, which included original BEAT accessories and special aerodynamic parts.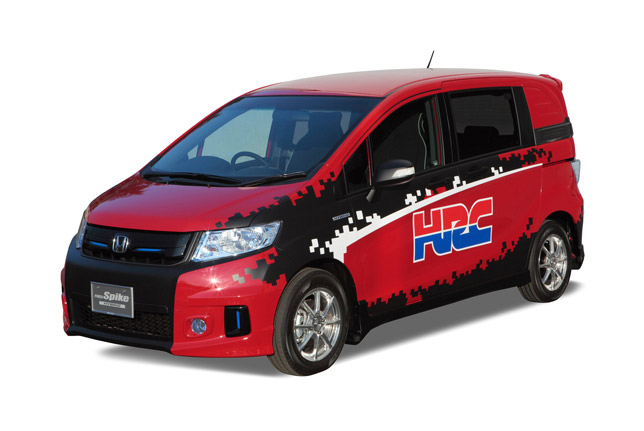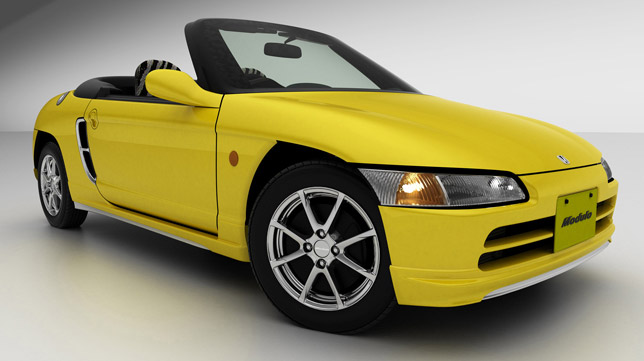 Furthermore Honda will also show the NC700S, NC700X and INTEGRA which are the new midsize series bikes; and other production motorcycles such as CB1100, VT1300CX, including genuine aftermarket parts and accessories. Additionally, there will also be exhibited the racing motorcycle RC212V. Another racing vehicle will be on display - this time the racing car the HSV-010 GT.
Source: HONDA