Eco-Friendly Honda N-Box Slash Debuts in Japan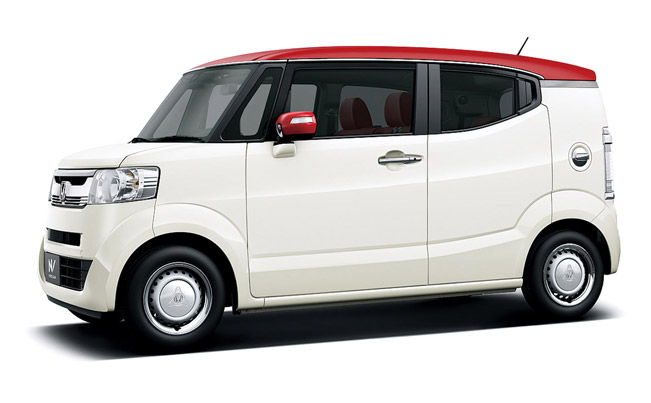 Honda N-Box Slash is a new mini passenger car which is specifically created for Japanese customers. Its strange forms and "box-like" shape is what makes this model truly distinctive. The N-BOX Slash is scheduled to be released on 22nd of December and until then no detailed information will e revealed. We have only received scarce data and some photos which you can view below.
As visible, the car s based on the layout of the N-series, but if you look carefully thorough the images you will see that it includes exclusive packaging and excellent features. It is better looking in comparison to the 2013 N-One and undoubtedly looks more interesting.
Take for instance the fact that Honda has prepared five distinctive exterior and interior designs. Furthermore, the car weighs less than its predecessor. It also includes range of innovations and is built upon the concepts of retro lightweight passenger hatchback, comfort and excellent economy.
The N-series currently feature the following range of models: N-BOX or NTT box, "N-BOX + or NTT box plus, N-ONE or Enuwan and the fourth model - N-WGN or Enuwagon. The N-Series are also built to fit the rigid Kei car class, which means that they shouldn't be longer than 11 feet and wider than feet.
We do expect to see this mini powered by the same 600cc three-cylinder engine, which drives front wheels, and that we have already seen in the already released four cars in the lineup.
Source: Honda