Honda NSX Concept-GT To Enter The 2014 SUPER GT Series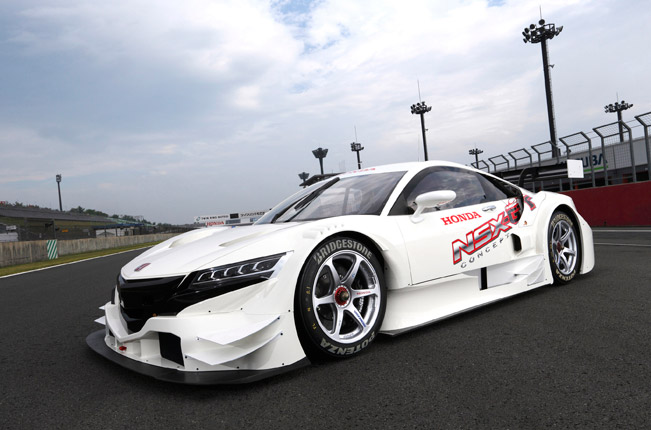 Another brand has announced a new vehicle prepared to compete at the 2014 SUPER GT and this time is Honda. It has just unveiled that the Honda NSX Concept-GT will be its racing machine.
In addition, the Japanese brand has also revealed a dozen of images of the racer. The NSX Concept-GT is a dedicated racing vehicle which of course is based on the NSX Concept. The latter is a super sports model which made its official appearance in 2012 at North American International Auto Show in Detroit.
The racing vehicle is built in accordance with the 2014 regulations on GT500 vehicles prescribed by the Japan Automobile Federation. It is equipped with a mid-mounted 2.0 l inline direct-injection 4-cylinder turbo engine which is combined with a racing hybrid system.
Acura NSX Concept was shown at the Mid-Ohio Indy 200 on 4th of August. The model is going to make a special appearance at the 2013 Pebble Beach Concours d'Elegance on 18th of August.
Source: Honda