2017 Honda NSX Production Start Scheduled for April

The production start of the Honda NSX from the MY2017 is commenced in April this year, announced Honda. The series production of the super car will begin in the world-class facility in Ohaio, which combines innovative technologies with craftsmanship. The company also announced that the deliveries for European customers are due to start in this fall.
The NSX super car will be is constructed entirely in-house, and its body will be made of the unique multi-material body and aluminium-intensive space-frame. For instance there will be a lot of new technologies used there and one of them is the precision robotic weld technology. In it, the aluminium-intensive spaceframe is created with 100 percent robotic MIG welding. Eight weld robots apply 860 MIG welds to the space-frame, thus making possible a highly accurate body assembly process.
SEE ALSO: 2017 Acura NSX Makes it Official in America with Hot Super Bowl Spot! [w/videos]
Another interesting innovation is the zirconium pre-treatment, where the space-frame undergoes an etching process prior to application of corrosion-resistant primer. This procedure utilizes zirconium-based material, and this process also lessens the environmental waste during painting.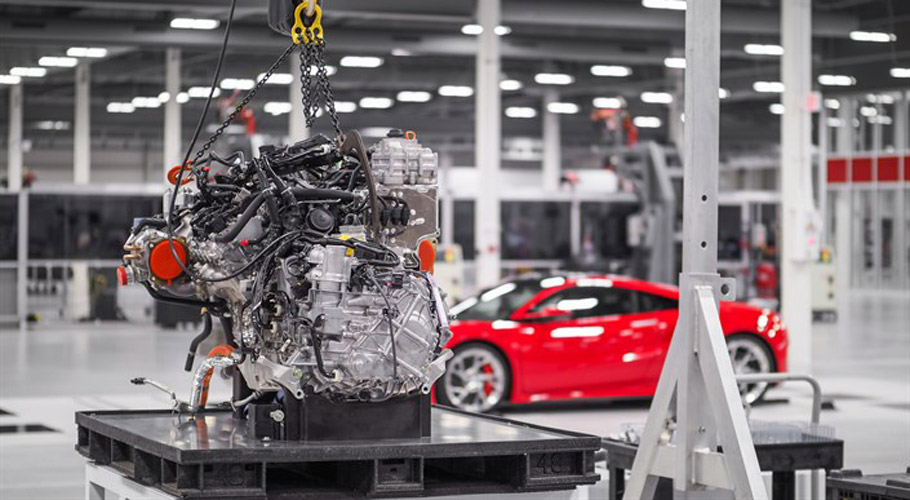 There is a lot to be told about the 2017 NSX but specifying it to the most interesting features, an example is the 11 coats of primer and paint applied as a paint finish, thus resulting in a high-quality surface. Furthermore, the twin-turbocharged V6 engine with dry sump lubrication is hand assembled by a small group of specialists.
The process for one engine takes over six hours, where every component is literally assembled by hand. An instance is that each of the 547 bolts is manually tightened to precise torque tolerances. Once assembled, the engine is then machine balanced, bench tested and run-in to the equivalent of 150 miles of service. This means that every NSX will be track-ready upon delivery to the owner.
Source: Honda