Honda Release A Sketchy Teaser For The Brand-new Ridgeline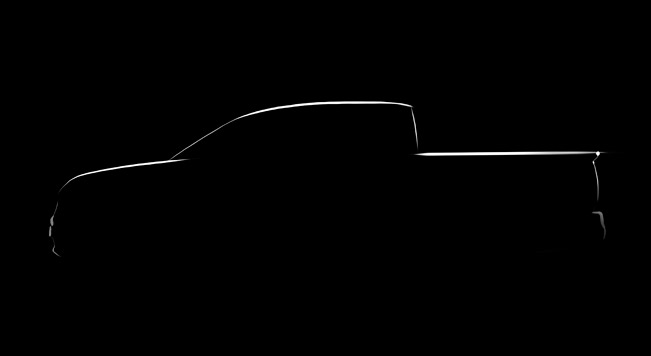 In mid 2014, the production of the exclusively made in Lincoln, Alabama Honda Ridgeline will be coming to an end. In "less then two years", however, there's going to be a successor and today we get to have a glimpse at its styling direction. Despite being a Honda, the Ridgeline has always been thoroughly American. The new one is the brainchild of the company's Los Angeles and Ohio R&D centres. Looking at the "sketch" provided, we can safely conclude: it's a pickup truck, no surprises then.
To be fair, the current one, with its flaring C-pillars, tries too hard to differentiate itself from the mainstream. That might have something to do with the Ridgeline's unique closed-box unibody platform. Our guess is that they are going to stick to that structure, but at least the new one seems to have a nice vertical cut where the cabin ends and the bed begins. In fact, if nobody told had us that this silhouette belonged to a Honda, we might have dismissed it for an F-150.
Honda might have been encouraged to update the model due to the success of the current one. There has been a 29 percent increase in sales for the first eleven months of this year.
Source: Honda