HRE Lamborghini Gallardo Superleggera C93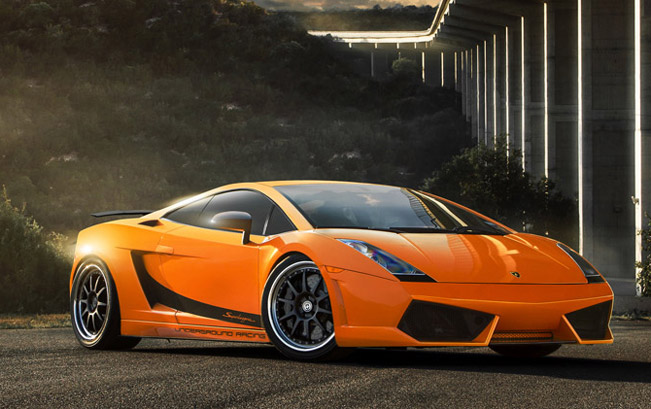 Inspiringly beautiful, this HRE Lamborghini Gallardo Superleggera C93 is set to raise the spirit of all who are fan of the car. And if you ask why, it is not only because of the fact that it is a Lamborghini, but also because it is now more beautiful than ever.
Being equipped with a set of HRE Performance Whees, namely the HRE C93, it is destined to capture any heart that comes its way!
Furthermore, this twin-turbo Gallardo Superleggera is a true power rocket. Able to generate the almost unimaginable 1508 horsepower (1110 kW) it now floats on the streets effortlessly. For example, at the Houston Half Mile Shootout it ran a 204.9 mph in a standing half mile.
Source: HRE Performance Wheels