2013 Hyundai i30 Tourer Production Begins
2013 Hyundai i30 Tourer is going to join the i30 family as its production has already started. This Hyundai model will keep the characteristics which have made its hatchback sibling a great deal of success.
Not only will bring the Tourer the great quality, value, stylish design, efficiency and driving enjoyment, but also it will add greater load-carrying capability to the i30's package.
The launch of the Tourer is the next phase of the New Generation i30's introduction. The aim of Hyundai is to bring about more choice for their consumers. In addition the importance of quality and in terms of design, engineering and manufacturing will be retained.
The Tourer will come with a load capacity of 528-litres with the rear seats raised and 1,642-litres when the seats are folded. This means that the new i30 Tourer will add further practicality to the everyday life of its customers.
The design of the car was of course inspired by the new design philosophy of the company, and is in total coherence with Hyundai's fluidic sculpture form language.
In addition it is important to highlight that the i30 has already achieved five-star rating from Euro NCAP in the organisation's test programme. Here are included 90% score in the 'child occupant' assessment, with maximum points in the '18-month-old' and '3-year-old' tests.
Pricing and specification will be revealed shortly before launch.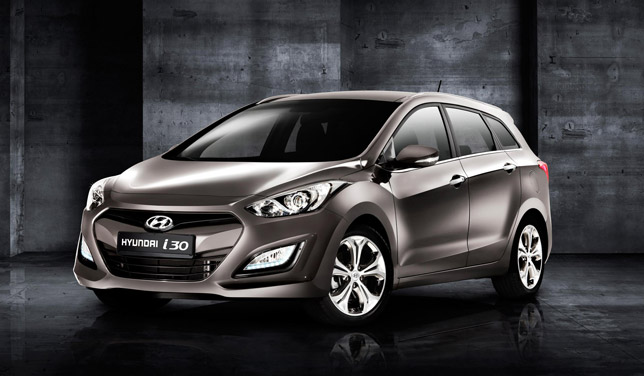 Source: Hyundai