Inden Design Challenge the SLS AMG Gullwing
The 1954 Mercedes Benz SL 300 is an icon. Back then it was the first street car ever to feature direct fuel injection. Because of that it was also the fastest. It performed with poise and grace and it looked like supermodel. Today AMG have done a good job to commemorate it with the SLS but being Mercedes Benz descendants, one would imagine that the would do so naturally.
However, now Inden Design have dared to intervene and try to improve upon the SLS itself. AMG have already fitted a 6.2-liter V8 which develops 571 hp and 650 Nm of torque but by fine tuning the software and replacing some exhaust modules, Inden have managed to add 52 hp more making a total of 623 hp. Most likely the standard wheels wont be happy about the new found power so they have been replaced as well. Now "The Flyer " (that is how Inden have named their project) wears  four 20 inch wheels dimensioned 265/30 on the front axle and 290/30 at the back
INDEN design is a tuning house for performance cars such as Mercedes and Ferrari and is situated in Rennerod, Germany.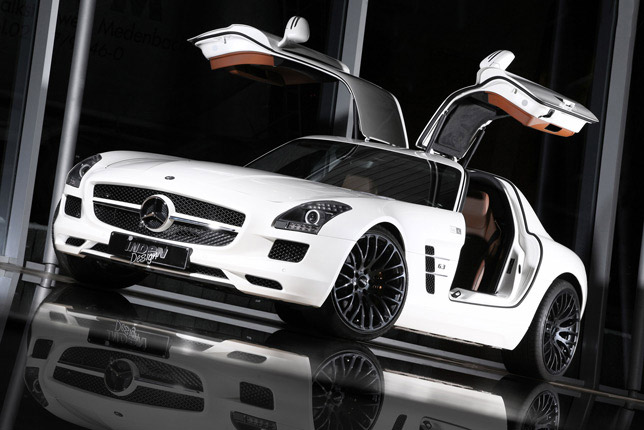 Source: INDEN design