Infiniti Previews Mysterious Car Debuting in Paris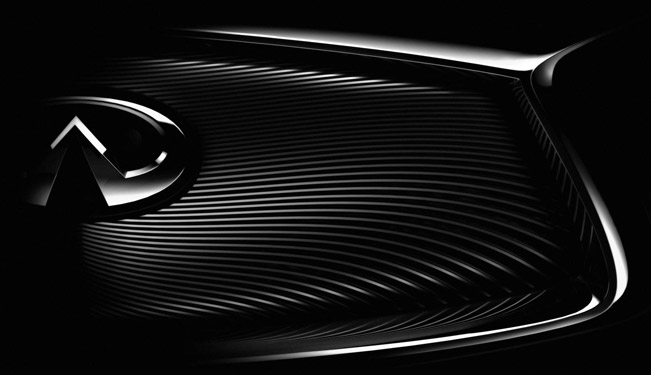 The next news for today from Infiniti is slightly strange. The company has released a teaser image showing the grille and emblem of a future car, as well as a press released which hasn't got more than 40 words in it. The company has stated in it that it will push the preconceived limits with more style and substance. It also disclosed that it will share a vision – "its soul – on a scale not seen before from the company".
The last sentence however says more than the photograph or the text together: "À bientôt." This French phrase means in English "See you soon". This clearly had lead us to the thought that the future Infiniti model will debut at the Paris Motor Show, which will take place between 4th and 19th of October.
Clearly that photograph doesn't say much about the upcoming vehicle, except for the elegant detailing on the grille pattern. Nevertheless, the grille has almost the same shape like most of the company's products.
What we expect, given the image and the scarce details, is that the car will be a concept vehicle rather than a production one. The mystery which keeps us still hanging is the question in what form this vehicle will be.
Source: Infiniti