Infiniti Q50L Debuts in China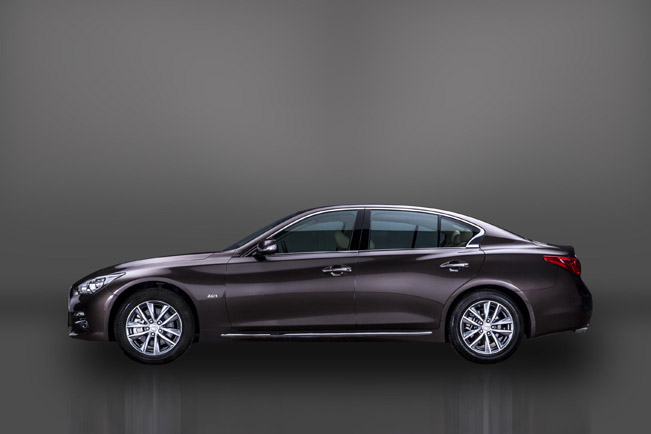 Infiniti Q50L is the long-wheelbase version of the Q50 sports saloon which has just made its premiere in China at the Chengdu Motor Show. The car has a 48 mm (1.9 in) longer wheelbase than the standard model thus delivering more space and comfort for rear passengers. Unfortunately, Q50L won't be distributed anywhere else in the world. It is dedicated to the mainland Chinese market and will be offered exclusively there.
Q50L premium sports saloon has several trim levels: Comfort, Elegant, Sports, Luxury and Luxury Sports. They come to offer a wide range of personalized choices for the customers. Infiniti says that first deliveries will start in the beginning of November.
Furthermore, the Q50L will be produced in China at the Xiangyang factory in Hubei province. This is company's fourth assembly plant. The introduction of the model marks the next step in the Infiniti's global growth plan, namely - to turn China into Infiniti's second volume hub globally. At
To go into details, the new Infiniti Q50L has an overall length of 4852 mm and wheelbase enlarged to 2898 mm. It is powered by the turbocharged 2.0-litre in-line four-cylinder gas engine that produces 208 hp (153 kW) and 320 Nm (236 lb-ft) of torque. The unit is coupled with 7-speed automatic transmission with manual shift mode.
In terms of safety and technology, Q50L is equipped with the world's first steer-by-wire system – Direct Adaptive Steering (DAS), intuitive double touch-screen Infiniti InTouch HCI system, Active Lane Control (ALC), Bose 14-speaker Studio on Wheels audio system, in-car mood light system, rear window sunshade, electronic anti-glare side mirrors and much more.
Source: Infiniti