Redesigned Infiniti Q60 and QX30 to Make European Debut in Geneva

Infiniti Q60 and QX30 are going to make European debut in less than e month at the Geneva Motor Show. Along with the duo, the company will present the further upgraded Q50. Common among all three is the iconic design language, innovative technologies and precise driving characteristics.
We have seen "the birth" of the 2017 Infiniti Q60 sports coupe at the North American International Auto Show in the beginning of the year. And we were impressed. The car promises powerful drive from its highly-advanced new V6 twin-turbo engine, which by the way produces 405 PS (298 kW).
SEE ALSO: Infiniti Reveals the Concept Based Q60 Sports Coupe
As you can see, the Q60 has bold exterior, which reflects Infiniti's 'Powerful Elegance' design language. The car has distinctive proportions and muscular lines. The 405 PS are due to the innovative drivetrain technologies applied and the power channeled through the rear wheels. Precisely, the engine is the high performance 3.0-litre V6 twin-turbo that comes from the exclusive 'VR' powertrain family.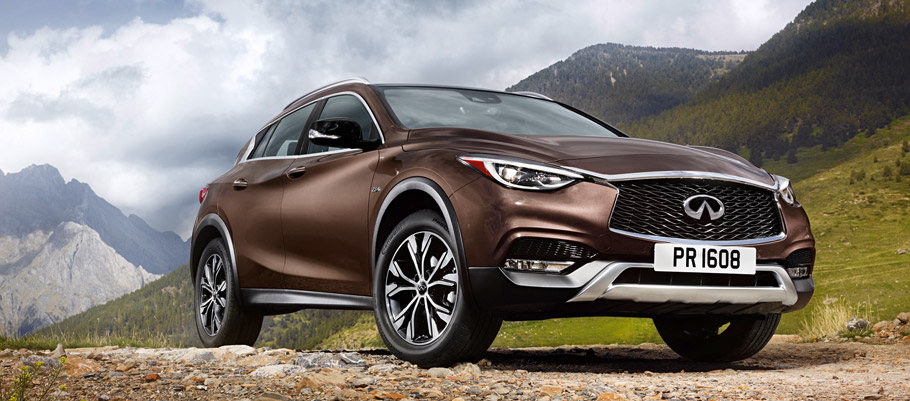 The next "star" in the show is the QX30 premium active crossover, which we have also seen. It is characterized by its highly-sculpted concept-like exterior, elevated stance and asymmetric cabin design. In other words, this car aims at the new generation buyers, who look for breaking the standards and thinking "outside the box". In fact, the design of the car remains true to the 'Powerful Elegance' approach that guided the original QX30 concept.
At last but not least, at the show there will be the updated variant of the Q50 sports saloon. Its secret is that it is driven by the same engine, found in the Q60 sports coupe, as well as that it will feature Direct Adaptive Steering and Dynamic Digital Suspension.
More details to be disclosed near launch.
Source: Infiniti