Infiniti QX Sport Inspiration Teased Ahead of Official Debut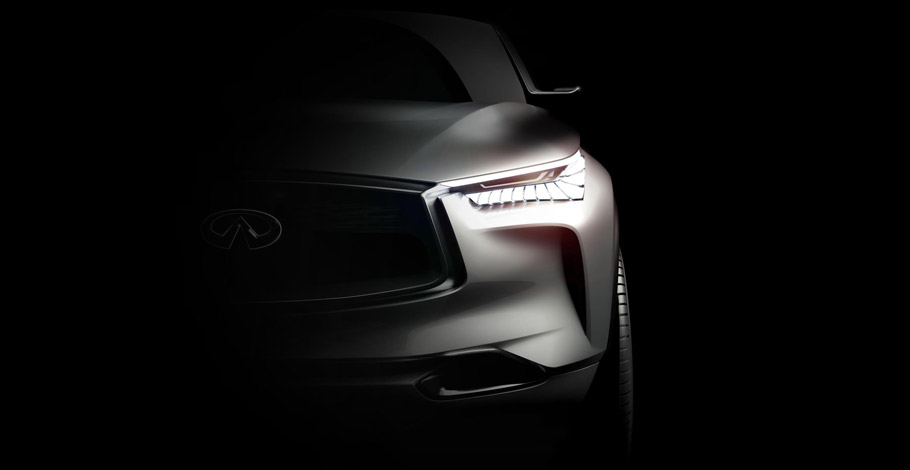 Infiniti has just debuted the first teaser image of the brand new QX Sport Inspiration. The first glimpse of the new SUV concept vehicle happens ahead its official premiere at this year's Beijing Auto Show. As the company calls it "daring", the QX Sport Inspiration is actually an exploration of Infiniti's vision for what the next-generation mid-size SUV would look like. Another preliminary requirement is the vehicle to be as luxurious as possible.
The details are scarce as is the image given by the brand – it doesn't show much. The SUV concept is inspired by Infiniti's 'Powerful Elegance' design philosophy. Hence, the QX Sport Inspiration includes brand's design highlights and characteristic cues and this is how it literally stands out among many other concepts or even models coming from Infiniti's range.
SEE ALSO: Red Sport 400, Performance Flagship of Infiniti Q50 Priced Below $50,000 USD 
As we can see the model has striking design details and is definitely made with sophistication and craftsmanship. The concept teaser image illustrates SUV-like proportions, which are further highlighted with wide muscular lines. It seems like in this case Infiniti's designers have taken inspiration from the Q60 Concept, because of its floating A-pillars and extra-wide wheel arches.
The conclusion we can make is that the QX Sport Inspiration have expressive, powerful and purposeful image, which is truly and uniquely Infiniti. The SUV has flowing and natural aesthetics, and demonstrates how the brand is ready to step in the new and unexplored area of future design possibilities.
So, we can't wait seeing the full image of the car, when it debuts at the 2016 Beijing Auto Show on 25th of April. Stay tuned!
Source: Infiniti